It wasn't long before I knew I really liked working at Clairemont. Within the first week, I dove head-first into follow-up calls, blog posts and coverage reports – the building blocks of PR that I'd practiced in classes and previous internships.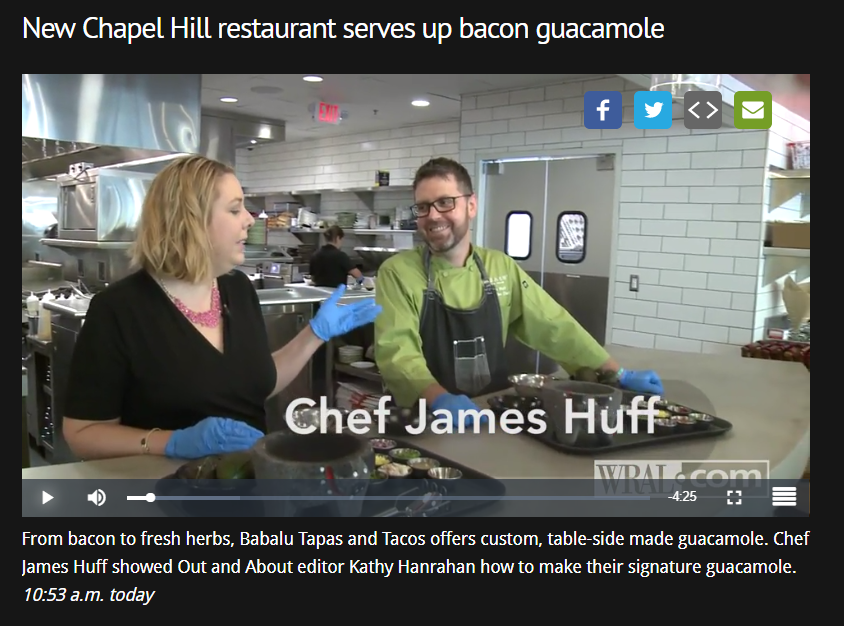 What captured me most about Clairemont, however, was the opportunities it provided me to interact directly with clients. On my second day, I met a Clairemont team member at Babalu Tapas & Tacos, a Chapel Hill restaurant for which Clairemont planned a grand opening. I witnessed media interviews, listened to Clairemont strategize with the Babalu marketing team and talked with the owner about his journey to Chapel Hill.
In essence, I quickly learned that Clairemont was a good fit for me.
Throughout the fall semester, I gained on-site experience with various clients and strengthened my writing, pitching and researching skills. I felt challenged and excited by the work; I felt proud of what I produced and eager to learn from the Clairemont team. Clairemont's welcoming and intimate environment allowed me to feel not only part of the team but also at home.
So, naturally, I didn't want my time with Clairemont to end when the fall semester did. I decided to extend my internship through the spring semester, a decision that marks the purpose of this post. Aside from simply enjoying the workplace, there are valuable reasons to lengthen an internship, especially one with a PR agency.
Why Stay?
Improve the quality of your work: Products you create are stronger and completed more quickly when you know what your clients need and what your supervisors expect. You learn these things with time, so the longer you stay with an internship, the faster you'll be able to churn out work that satisfies those needs.
Deepen the nature of your work: Fully understanding your clients and their PR needs can take months. With that sound familiarity under your belt, you can deepen your involvement with them by taking on bigger projects and greater responsibilities. You may even play a larger hand at strategizing campaigns for clients, which furthers your experience as a PR pro.
Strengthen connections: It's no secret that relationships also develop with time. Lengthening your internship experience allows you to cultivate client relationships that are built on communication, understanding and trust. You'll also strengthen connections with your coworkers and supervisors, who serve as mentors on the job and key resources for career guidance.
Moreover, deciding to stay with an internship signals that you're in tune with yourself. As you move through different work experiences, you discover which elements create your dream workplace. Especially in the PR world, no two agencies operate identically; each has its own culture, clients, specialties, employees … you get the picture. Embrace the variety, and recognize when an internship aces your checklist.
I'm thankful for Clairemont's significant role in my blossoming PR career. It's great to be back.
Written by Clairemont intern Elizabeth Comtois, a senior at UNC-Chapel Hill.