Last but not least, meet Natalie Baker, Clairemont's third member of the spring intern team!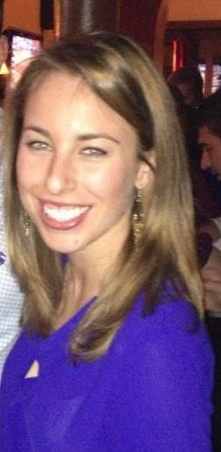 A North Carolina native, Natalie was born and raised in the small town of Valdese – located in between Charlotte and Asheville. She loves sports, dogs, music and all things chocolate! After traveling Europe and studying abroad in Florence, Italy, this past summer, she considers traveling one of her favorite hobbies.
Natalie is a senior at The University of North Carolina at Chapel Hill, where she is a public relations major in the journalism school. Her previous experience with a local PR firm made her fall in love with the industry and the agency environment. She hopes to use her agency background to build and diversify her writing skills while here at Clairemont.
Other interesting facts about Natalie?
She loves coffee!
Her favorite TV show is Revenge on ABC.
Her iPod contains a plethora of classic rock music.
The last book she read was My Cross to Bear by Gregg Allman.
Even though she bleeds Carolina blue, her 12-year-old Weimaraner is named Durham.
She loves the mountains.
Her weird quirk? Her friends tell her she has a lot of facial expressions.
After completing undergrad in the spring, Natalie hopes to land a job with a public relations or marketing firm in North Carolina – preferably in the Triangle area.