As 2018 comes to a close, it's important to highlight some of the most creative campaigns within the public relations, advertising and marketing industries. Perhaps this stems from my love of food, but my top three campaigns happen to be within the culinary industry.
1. IHOP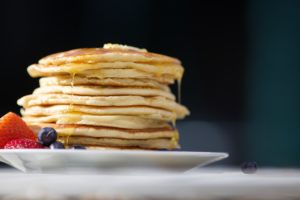 On June 4, 2018, IHOP told the world via Twitter it would be changing its name to IHOb. After one long week of speculation in regards to what the "b" would stand for, it released that the International House of Pancakes was now the International House of Burgers. IHOP, a haven for breakfast lovers with its fluffy buttermilk pancakes smothered in maple syrup, suggested that it would be parting ways with this fan-favorite.
IHOb later reassured concerned customers that pancakes wouldn't be going anywhere, but that the company was firing up its grills and adding ultimate steakburgers to its menu. Little did we know that the name IHOb wasn't here to stay. It was only a marketing ploy and a genius one at that.
This campaign is extremely memorable, even to someone like myself who hasn't been to IHOP in several years, which is why I believe it ranks as the top marketing campaign of the year. Additionally, IHOP reached nearly 4 billion social media users by using Twitter to release this campaign, and its burger sales have quadrupled.
2. KFC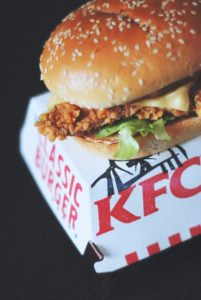 Believe it or not, some of the best marketing campaigns originate from mistakes. In the United Kingdom, Kentucky Fried Chicken (KFC) experienced a chicken shortage. Yep, you read that right; a fast food company whose menu consists of all things chicken ran out of chicken. KFC's crisis management team responded by rearranging its letters and released an advertisement that read "FCK, We're Sorry."
The chicken shortage was caused by issues with DHL, the company's delivery service. As a result, hundreds of KFC locations shut down throughout the U.K., causing major backlash from hungry customers. The hashtag #KFCCrisis was trending on social media, and some KFC lovers even tried to get the police involved.
The chicken deficiency impacted stores for a week, which warranted an apology from the company. KFC decided to publish a full page print ad in The Sun and Metro, U.K.'s best-selling newspaper. KFC fans took the apology well and praised the company for its witty response to a serious matter.
3. McDonald's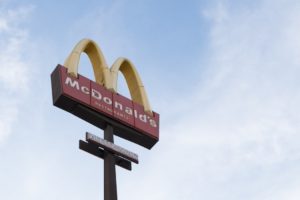 For International Women's Day on March 8, 2018, McDonald's decided to flip its famous golden arches upside down to form a "W" to recognize women around the world for all of their hard work and accomplishments.
The fast food company also pushed out this campaign by changing its packaging from displaying the standard "M" to "W", as well as its logo on employee uniforms in 100 stores across the United States. It used social media to engage its consumers and to generate awareness of the campaign and International Women's Day as a whole.
This campaign reached 1.6 billion people and increased sales significantly. It received some repercussions, however, regarding whether it was intended to promote social justice or only to increase sales. Regardless, this campaign sparked conversation about International Women's Day and gave women much needed recognition.
We've seen some of the best marketing campaigns so far in 2018, and I'm excited to see what's in store for next year. Bring it on, 2019.
Written by Clairemont Intern Anna Ostrowski, a senior at UNC.
All photos from Unsplash.com