Photo Of The Week: Corks and Ribbon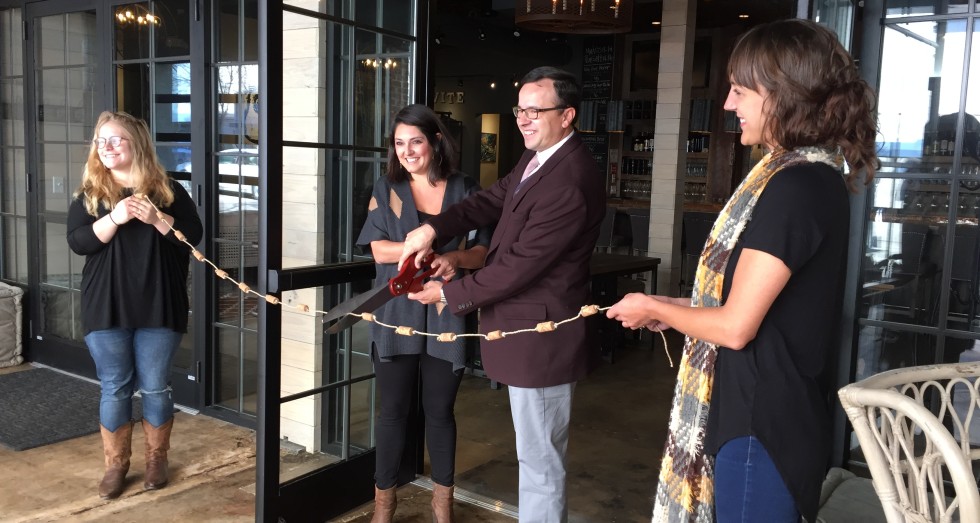 Vita Vite, downtown Raleigh's premiere wine bar and art gallery and Clairemont client, celebrated its official grand opening this week with a ribbon-cutting ceremony. We wanted to put the creative Clairemont touch on the official ribbon, and because wine is an essential part of Vita Vite we decided to create it out of wine corks. Guests were also invited to leave their mark on the newest business in the Warehouse District by putting their thumbprint on canvas to create a one-of-a-kind piece of artwork that will be displayed in Vita Vite to commemorate the occasion.
Want to learn more about the work that we do at Clairemont? Be sure to check out our case study blog posts!
Comments
comments