For the past few years, short-form video has been taking over social media. The algorithms built around these videos give creators the opportunity to go viral overnight. Read how TikTok took over and our tips for using short-form video for business.
How TikTok took over:
TikTok, a short-form video platform that currently has 1 billion active users worldwide, is at the head of the short-form video.
TikTok's short-form video platform combines the successful features from other apps, such as the music library and lip-synching feature of Musically and the inside-joke culture around Vine, a short-form video app that thrived in the beginning but ultimately failed.
TikTok combined these loved features of previous apps with an algorithm that made creators and businesses blow up overnight. Unlike any other before, the TikTok algorithm rewards content above all else. It no longer matters how many subscribers or followers you have. Any valuable, quality content has a chance of going viral.
Other reasons TikTok has become so successful is because it is easy to use, the library of sounds creates a community, the short-form video caters to humans' short attention spans and the custom "For You Page" shows users content they enjoy.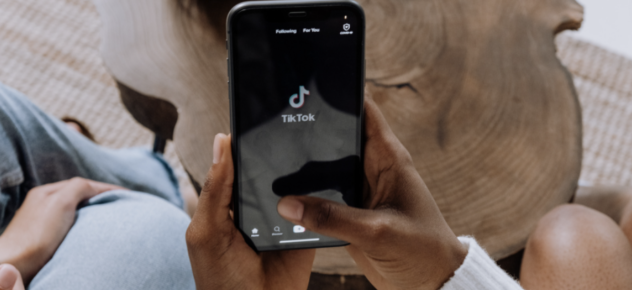 Since TikTok's success, short-form videos and similar formatting and algorithms can now be found across nearly all social media sites. Instagram has Reels, Reels can be seen on Facebook and YouTube has launched YouTube Shorts.
You may be uncertain about the longevity of short-form videos because of Vine. Today's platforms are different than Vine and more likely to succeed because the apps offer monetization options for creators and are pro-business. With how easy it is to reach new audiences, you should be using short-form video for your business.
How should I use short-form video for my business?
TikTok:
TikTok may be right for your business if your target audience is younger (16-30). It's a great platform to invest time in because the algorithm shows users content they are likely to enjoy, making your viewers more likely to be interested in your product or service.
To increase the chances of having a video go viral, use trending songs, content styles or jokes, and hook the viewer at the beginning of the video.
While consistent, organic content is a strategy we recommend for any social media platform, TikTok also offers many beneficial advertising opportunities through its TikTok for Business platform.
TikTok for Business serves as a marketing hub for businesses' accounts and gives businesses the ability to create five different types of ads:
TopView: ads that users see when they first open the app
Infeed Videos: ads that pop up in between user content
Brand Takeovers: allow brands to create images, GIFs and videos that link to webpages or promote hashtag challenges
Hashtag Challenges: allow brands to promote a branded hashtag that you can craft to increase engagement and awareness
Branded Effects: branded lenses that businesses can put in the foreground or background of videos
Instagram and Facebook:
Instagram has announced that it is no longer just a photo-sharing app and introduced its own version of short-form content called Reels. With a similar algorithm to TikTok, Reels is one of the fastest ways to grow on Instagram.
Tips for successful, organic Reels:
Share your Reel only to the Reels tab to reach new audiences
Share the Reel in your feed to reach your followers
Enable the "recommend on Facebook" setting when posting the Reel to make it viewable on Facebook
Use trending sounds, or sounds with a small arrow next to them, to increase your chance of going viral
Ad content can also be created for Reels and will help businesses reach greater audiences. Instagram Reel ads are a feed style, meaning they show up in between organic reels on the reels tab, explore and traditional feed.
YouTube:
If your business is active on YouTube, you may want to implement YouTube Shorts in your strategy. Shorts is a relatively new feature on YouTube, and there are currently some pros and cons with utilizing the feature:
Pro: Can reach new audiences through suggested content
Pro: Can increase channel views
Con: On the desktop, Shorts are shown with your typical videos, which can clog your page and distract from your long-form content
Con: can decrease watch time analytics