Inception warning: we're writing a blog on blogs.
You've spent hours researching, writing and editing your blog post. It's perfect. You want the entire world (well, your key publics) to read and love it.
Clicking the publish button isn't the end of the blog's journey, though. Ensure that your post doesn't just live on your website by tapping into other communication mediums to expand reach and boost engagement. To accomplish this, here are four tactics on our radar:
Instagram Story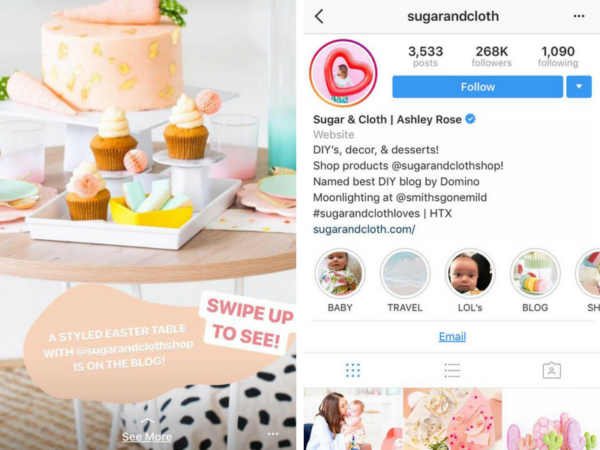 If your business page has more than 10,000 followers, you can embed a link in your Instagram Story. With a simple swipe, followers are whisked directly to your website to read the blog. In your story, entice viewers by announcing the blog's topic and including a CTA like "Swipe up for the full post!" On the Social Media Examiner podcast, Sue B. Zimmerman recommends creating a "Blog" highlights folder where all of your blog-related stories can live forever. (Check out our previous post for more info on Instagram Highlights and why they're important.)
For an advanced social media move, try going live on Instagram to talk about the post. Sue goes live for 45 minutes the same day she releases a blog post to talk in detail about the topic and bring in guests. Her efforts create an engaging, exciting experience of each post for viewers.
Infographic or Visual Graphic
Itching to show off your creative side? Turn words into pictures through a graphic. Visuals are not only more interesting to look at than long-form text but also easier to share with others.
Is there a piece of info in your blog post that could be depicted visually? Share the graphic on social media to hook viewers and accompany it with a link to the full blog.
Podcast Episode
This ever-growing audio platform was made for the multitasker. Listeners tune in while making their morning commute or evening dinner, which drives deep engagement because there's less effort needed. Repurpose your written content into an episode that expands on the topic and brings in guests.
Does it seem daunting to take the mic? Check out "How to Start a Podcast" for an in-depth guide by The Podcast Host.
Social Sharing Schedule
This tactic is shorthand for publishing your post more than once on each social media platform. Garrett Moon with Kissmetrics defends the blog repost because it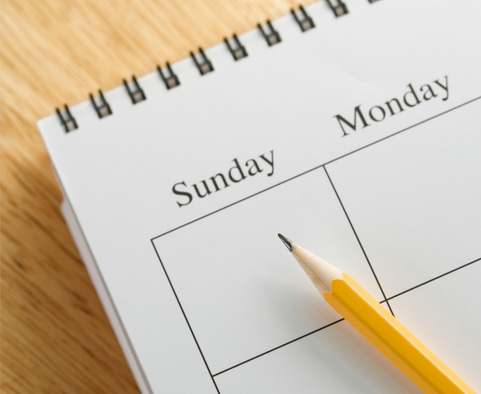 provides your audience the value you promised them. Sharing the blog a second or third time captures the viewers who missed your initial post, and it demonstrates that your content is still relevant weeks and months later.
Garrett cautions against becoming a spammer to your audiences. In his step-by-step guide to create a social sharing schedule, he recommends varying how often the blog is shared on each platform and switching up the message to create different hooks.
From Blog to Brand
These tactics drive traffic to the mother lode: your website. When audiences arrive at your blog post from an Instagram story, Facebook infographic or podcast episode, they may stick around and explore everything else your website has to offer. The boost to your blog will translate into overall brand strength as your activity across all platforms builds a central brand identity.
What do we love more than our own blog posts? Those of our clients. Drop us a line to see how we can help you get the most out of your blog content.
Written by intern Elizabeth Comtois, a senior at UNC-Chapel Hill.