Two Decembers ago, Lindsay Rice opened Vita Vite, a wine bar and art gallery in downtown Raleigh's warehouse district, and the concept quickly became a hotspot for locals to gather for a glass of wine after work or to sit by the fireplace on a date night. While Vita Vite attracted steady traffic throughout the week, especially on Fridays and Saturdays, the typical Sunday crowd was smaller. Clairemont Communications help designed a creative approach that would bolster the number of Sunday Funday guests at Vita Vite.
Strategy
Targeting downtown Raleigh businesses and residents, Clairemont devised an events-based campaign, leveraging Vita Vite's event space to host fun happenings on Sundays and position the wine bar as "Raleigh's Sunday Spot." Clairemont's goal was to increase guest traffic on Sundays by the end of 2016 by planning and executing community events that would attract at least 50 people on-site. We planned to share engaging content from these events as a part of a larger strategy to increase followership on Vita Vite's Facebook page.
Execution
Since Vita Vita is located in a vibrant downtown location, Clairemont identified a ready-made audience all within walking distance of the wine bar's front door. Our research revealed that downtown Raleigh residents enjoy exercise, value social activities (that include their pets) and believe strongly in supporting local businesses. As a result, Clairemont crafted an event series that creatively targeted each of these preferences. We decided to push the boundaries and combine several favorite activities into a few key events to "pack a punch." The best part? The soirees would be just a short stroll from their own homes and businesses!
Sweat and Sip: To tap into the active lifestyle of this demographic, Clairemont partnered with Barre3, a popular Pilates studio, to host an exercise-meets-wine experience in Vita Vite's event space. After class, participants received a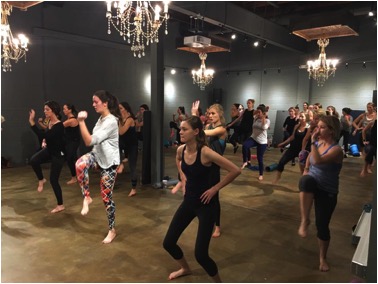 complementary glass of wine, bubbly or beer to allow them to experience the wine bar and socialize with friends. The first Sweat and Sip filled to capacity and was such huge hit that we immediately planned additional events with other downtown Raleigh fitness studios, such as Core Power Yoga and Cirque de Vol. This event also gave Vita Vite a chance to showcase its large event space behind the main bar area. Many attendees commented that they were very impressed by the space and had no idea it was even there.
Pooches on the Porch: We let Vita Vite's porch go to the dogs on Sundays –literally. Vita Vite partnered with Unleashed, a healthy minded pet store located nearby, to set up a treat table where guests and their dogs can create "doggie bags"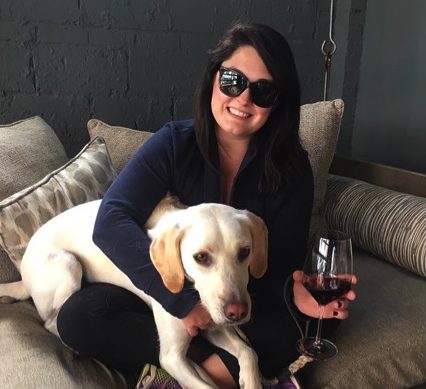 of natural and organic snacks. Pet owners lounged on the porch with wine and took selfies in the pet photo booth with their pooches, and the dogs played with wine-shaped dog toys. We encouraged guests to share their puppy portraits on social media and tag Vita Vite to increase online reach and visibility.
Results
In direct correlation with our stated objectives above, we helped bring more people to Vita Vite on Sundays by planning and executing events that attracted approximately 100 people on-site. We were able to increase our Facebook followers by almost 200 percent, as well as engage additional followers when partners shared on their channels. Clairemont's creative events program boosted business on Sundays, and Vita Vite continued to developed business relationships and gained new regular customers.
The work Clairemont Communications conducted in partnership with Vita Vite earned an Award of Excellence for Creative Tactics from the North Carolina Public Relations Society of America. It also won a Silver Award in Event Marketing from the Raleigh Public Relations Society. We are proud that this campaign represents one of the 175 awards we've received since starting Clairemont in 2010.
To read more about the work we do with clients, please visit the case study section of our blog.