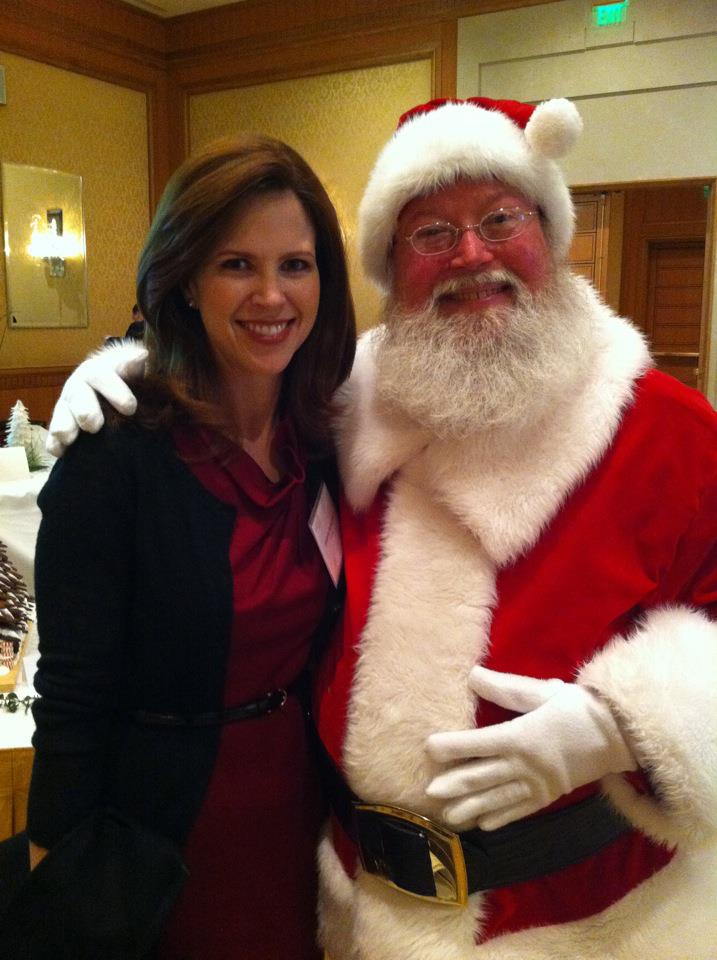 People commonly ask us what a PR agency does. We thought the best way to answer that question would be to share case studies from our work that was recently recognized at the North Carolina chapter of the Public Relations Society of America's (NCPRSA) InSpire Awards. Clairemont won 14 InSpire Awards, and we hope that this "Award Winning Wednesday" blog series will inspire you, too!
Client: Triangle Family Services, a United Way of the Greater Triangle partner agency that has been dedicated to assisting families in need for 75 years, providing programs focused on financial stability, family safety and mental health services to more than 7,000 area residents.
Objective: Provide media relations support for the Annual Gingerbread Benefit, the premier fundraising event for TFS, with the following goals in mind:
Use the event to boost overall awareness of TFS and the role it plays in the community by securing local news stories
Help TFS repeat revenue generation of the 2010 event, totaling $93,165 (the largest in the event's history)
Increase attendance of new donors to help address an overall challenge facing TFS – its aging donor base
Execution: In addition to providing media relations support, Clairemont team members served on the event planning committee for the Gingerbread Benefit.
Research: The Clairemont team researched the Gingerbread Benefits held in   previous years. We interviewed the organization's director and event co-chairs to determine their expectations for the event. Additionally, we took a look at what other popular holiday events were going on in the Triangle around the same time. We used this information to identify what types of events would garner the most attendance and what types of auction items would secure the most interest from bidders.
Planning: The Clairemont team participated in monthly meetings and calls to begin planning for the event. Based on our research, we identified several target audiences, including first-time (or new) donors, as well as outlined objectives for our media relations support.
Execution – pre-event: Previous pitching experience, including pitching the 2010 Gingerbread Benefit, taught us that local reporters often feel overwhelmed by the number of pitches they receive surrounding holiday benefits. Because of this, we knew we had to get creative with our pitches and took the following approach:  Business angle: Any information or updates surrounding the corporate sponsors of the event, we submitted to business outlets and reporters. Business angle: Any information or updates surrounding the corporate sponsors of the event, we submitted to business outlets and reporters. Chef pitch: Because the event featured gingerbread houses created and then donated for auction by local celebrity chefs, we identified the area's most recognized local food blog, the News & Observer's Mouthful, as an appropriate target. With the idea in mind that building gingerbread houses offered excellent visuals, we also successfully pitched local TV stations. Attendance drivers: We submitted event information to local online event calendars. Additionally, we issued two releases on Business Wire to share with reporters and boost SEO.
Execution – onsite logistics: The Clairemont team provided onsite support the day of the event, with one team member serving as volunteer coordinator. Because of our strong ties to ABC 11's Angela Hampton, the emcee for the event, the Clairemont team also served as her point of contact. Additionally, we took photographs of the gingerbread houses as they were being delivered and shared them via the Triangle Family Services Facebook page. Tagging participating vendors and chefs created last-minute buzz that enticed additional people to come to the event that evening.
Results: Our media relations campaign was a success! Here's how we measured up to each of our stated objectives:
Through the placement of nine news stories including interviews on ABC 11 and NBC 17, we strengthened brand recognition of TFS and the Gingerbread Benefit. Additionally, advance coverage from outlets such as Cary Magazine and Mouthful, gave the event credibility and helped increase ticket sales.
Clairemont helped raise total event revenue by 3 percent from 2010 and 174 percent from 2009.
Tickets purchased by new donors represented 50 percent of all ticket sales (a 20 percent increase from last year).
All in all, our efforts were a total success and helped us exceed each of our objectives. Now, we're already kicking things into high gear to begin planning (and pitching) the organization's 10th Annual Gingerbread Benefit and 75th anniversary! Stay tuned…