Today's Free Advice Friday is brought to you by the topic of networking…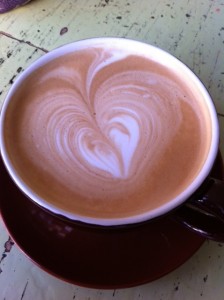 I'm a big advocate of networking. Two weeks ago, I would have said that there is no bad time to network. Now, I'm not so sure. Don't get me wrong, I really enjoy the process of networking and meeting new people, and there's just nothing better than helping someone make a connection that leads to that first job, a better job or just gets them working again. I love that.
However, trying to squeeze just one or two more meetings into my calendar this first week of 2012 reminded me of the first few months of 2011 and 2010. So here's the trend I'm noticing: requests for informational interviews, resume reviews, overall career advice and coffee meetings to "pick your brain" — all great things if you are job searching — dramatically increase at the beginning of a new year. I'm guessing there are a few reasons. First, December grads. Second, time off over the holidays to think about career goals, combined with potential resolutions to take action to achieve those goals.
If you must amp up your networking in the first quarter, here are some tips to consider:
Realize that the beginning of the year is a very busy time professionally for most people, as plans for the year can still be in the approval stages while the day-to-day management of tasks must move forward. This means there are fewer available times for courtesy meetings, with more people competing for them during this time of the year.
Be straightforward in what you are seeking. If you are looking for a job, don't try to disguise it as another reason for meeting.
If you request a meeting, make it convenient for the other person and be flexible on scheduling.
Don't take it personally if your meeting request is declined. Sometimes, it just isn't possible to take another meeting. (And I feel horribly guilty when I have to say no.)
The real key is less about holding back on networking in the early months and more about consistently networking throughout the year.
If you are a connector and have folks on your list who you repeatedly refer other people to, check in with them from time to time. Ask how the meetings went. Ask if you are connecting them with people who are beneficial to them. Ask them the types of people they would like to meet.
Hopefully these tips will help strengthen your professional relationships. Happy networking and happy New Year!