Here at Clairemont, we love supporting the local community, and what better way to do that than to attend the 6th Annual Pepper Festival, which celebrates sustainable agriculture, farmers, renewable energy and the creativity of the Piedmont's chefs, brewers and artisans?
The Pepper Festival, sponsored by The Abundance Foundation and hosted by Briar Chapel (client), is the epitome of peppery-goodness and love of all things local. What started in 2008 as a small gathering of friends and family tasting Farmer Doug's different varieties of sweet bell peppers has today evolved into an epicurean spectacle involving more than 30 food and beverage masters, local farmers, artists, entertainers and more.
The only rule for Pepper Festival? Come hungry! With the purchase of a ticket, you'll receive an endless supply of pepper-themed dishes from some of the Piedmont's best chefs, like those from Herons at The Umstead Hotel & Spa, 518 West and La Residence (better known as La Rez to our Chapel Hill folk). Additionally, you'll have the chance to sip pepper-infused brews and local beers and wines from Top of the Hill, Carolina Brewery and Benjamin Vineyards & Winery, among others.
Plus, you can listen to live music from three great local bands (Big Fat Gap, Loamlands and Steph Stewart and the Boyfriends) and visit interactive displays for kids and adults about local farms, renewable energy and the abundance of great local food in and around the Triangle.
So, come on out to test your taste buds and expand your palate on Sunday, Oct. 6 from 3 to 7 p.m. at Boulder Park in Briar Chapel, Chapel Hill, N.C. Tickets are available for $30 prior to the event or for $35 at the gate. Bonus: kids under 12 get in free!
We hope you'll come celebrate and support The Abundance Foundation and our local farmers while the whole family enjoys great food, live music and just some plain ole fashioned fun all around!  And, with the likes of the menu listed below, who could resist attending this delicious event?
Tasty Selections:
Cantina 18/18 Seaboard – Heritage Farms Pulled Pork Tostada with a sweet blocky bell pepper slaw and roasted jalapeno crema
518 West – Les trois Peppers: Humus, coulis and crostini
Angelina's Kitchen – Roasted anaheim and poblano falafel and roasted sweet pepper hummus
Bean & Barrel – Spicy Smoked Pepper Chicken Gumbo
CCCC Natural Chef Culinary Program – Candied Pepper Meringue Cookies
City Tap Bar – Cornbread topped with fruit compote and Jalapeño whipped creme. Also serving a Pepper Pesto made with almonds, served on a corn chip.
Groundworkk/Following the Field – Habanero Bacon Brittle with a dollop of Hint-of-Ghost Maple Creme
Galloway Ridge – Peach & Habanero Jam, Raspberry/Pepper Jam & Hot Pepper Jelly
Glasshalfull – Pimento cheese crostini with pickled banana peppers and cherry pepper relish
Green Planet Catering – Sweet Potato Bisque w/Crispy Pork Belly and Pickled Peppers
Herons at The Umstead Hotel and Spa – Chilled Pepper Soup, Grilled NC Shrimp, Toasted Milk Bread, Melon Rind Preserves
La Residence – Chili Cured Bacon and Doughnut with Chili Caramel
Lilly Den Farm – Lilly Den All-Meat Chili (Classic no bean chili made with Lilly Den Farm beef tongue and heart, local vegetable, local beer, local honey and, of course, local peppers. Served with homemade tortilla chips and yogurt)
Lucky 32 – Pittsboro Pepper Chowchow on Corned Beef Tongue and Green Chile Pimento Cheese
Market Restaurant – Tobago Bread Pudding with a Chocolate mole sauce.
Mez – Pozolo Chili Verde: a rich savory stew of tomatillos, roasted poblanos and hominy served with a tortilla chip
Oakleaf – Five Herb & Tobago Pepper Infused Heritage Pork Brodetto, Anaheim Pepper Polenta
Rozelets – Jalapeño-Habañero Rozelets
Sitti – Goat Cheese Stuffed Mini Sweet Bell Peppers
The Fearrington Granary – Country fried pork with sweet pepper jam
Top of the Hill Restaurant & Brewery – Carved Roast Beef sliders with assorted pepper condiments
Trali Irish Pub – Crostinis topped with Cheese from Chapel Hill Creamery, Sliced Beef from Cohen Farms and Pepper jam
Vivace – Gelee duo with spicy red hot and sweet Italian peppers paired with Goat Lady Dairy goat cheese.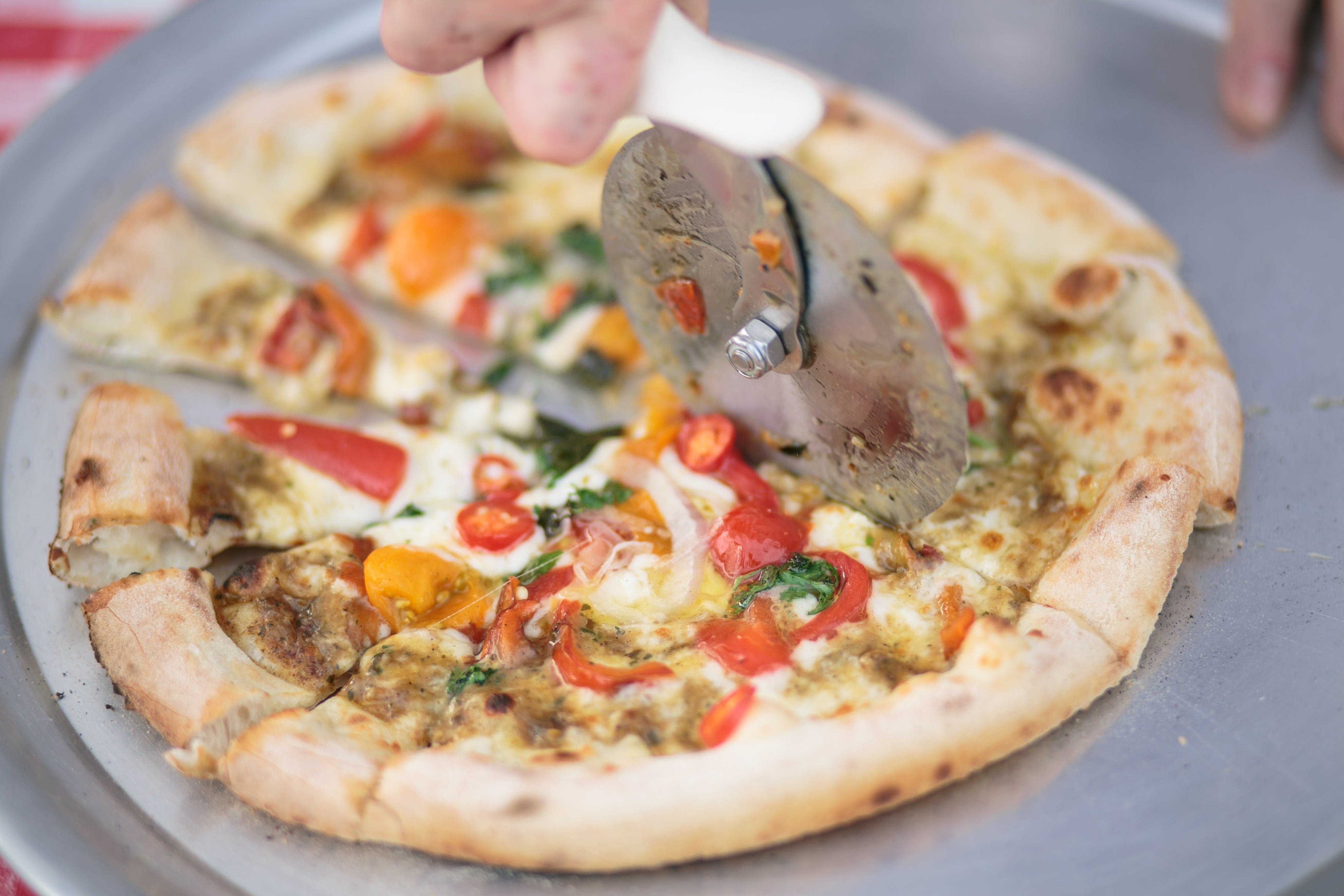 Beers, Spirits & Beverages:
Benjamin Vineyards & Winery – Selection of local wines
Crude Bitters & Soda – Poblano & Habañero Soda
Carolina Brewery – Selection of local beers
Yesteryear Brewing – Pepper beers
Four Saints Brewing Company – St. Augustine Jalapeño Rauchbier
Larry's Beans –  Coffee!
Lone Rider Brewing Company – Tobago Beer
Mystery Brewing Company – Two cask ales: one with Hot Peppers, one with Sweet Peppers
Steel String Brewery – Pepper Cask Conditioned Ale [V, contains gluten]
Top of the Hill Brewery – TOPO Vodka Spicy Cucumber Lemonade, TOPO Piedmont Gin Fiery Watermelon, Indian Pepper Pale Ale
Whole Foods Water Bar – Specialty waters and kids' drinks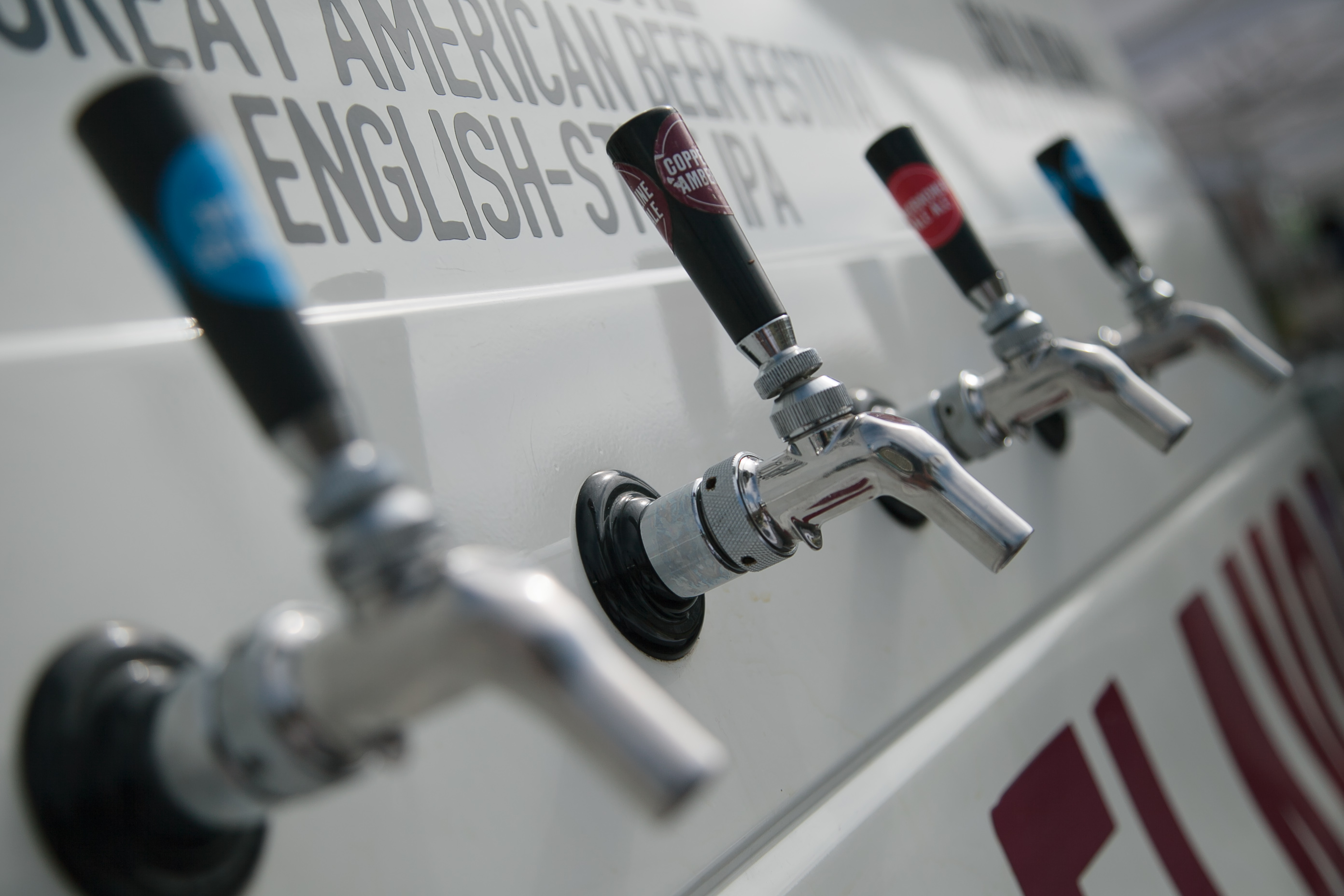 (photos courtesy of The Abundance Foundation)