As a downtown Raleigh agency, we have our fingers on the pulse of all things ITB (that's "inside the beltline" for you non-Raleighites). And one of our favorite assignments is deciding where to eat!
For our fellow downtown employees, residents and visitors to our City of Oaks, put this on your map: 219 Fayetteville St., Raleigh.
Pizza La Stella, a Neopolitan-style eatery and Clairemont client, curated a menu of mid-day delectables that fits nicely into your lunch hour, business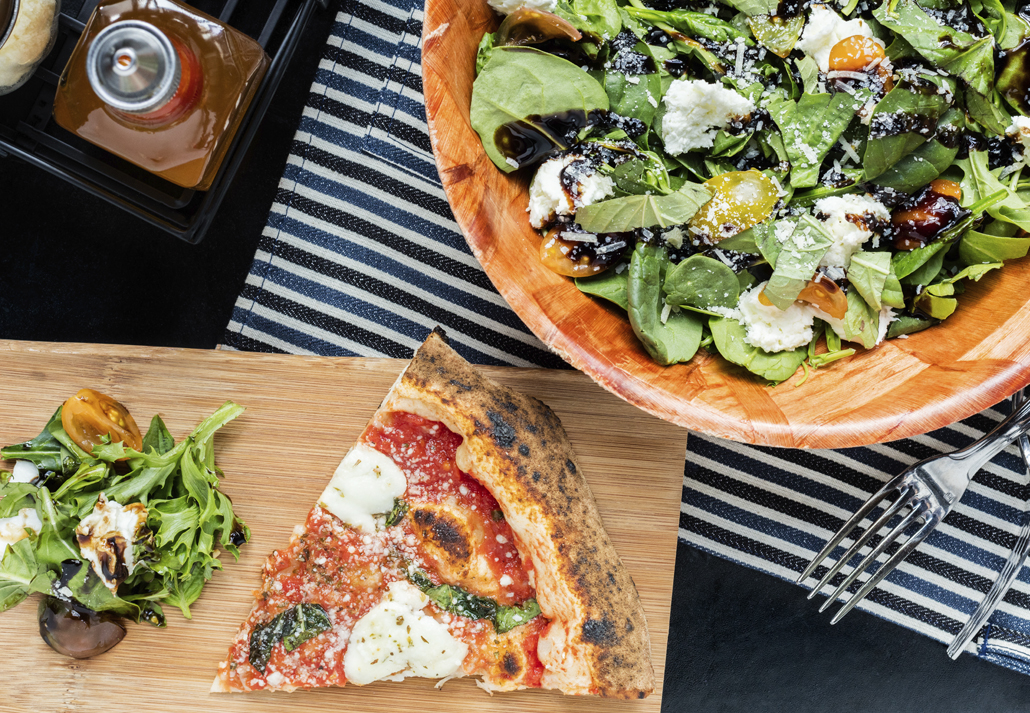 meeting, mom's day out or I-need-a-hot-second-by-myself meal. Yes, La Stella's 800-degree, wood-fired pizza takes the cake, but a few other unexpected treats pepper the list:
Honey Habanero Wings
Fire-Roasted Brussel Sprouts
Fontina Mac
Craft-Your-Own-Salad
(And of course) wood-fired pizza like, the Pomodoro Stella or Ratatouille
It's a lovely, easy $9.95 for a dish and a drink, open vibe and some interesting people watchin
g on Fayetteville Street.
Oh, P.S. After taking your last nibble, go upstairs to La Stella's hidden gem at the top of the staircase. The Loft is, as The Triangle Downtowner puts it, "a bar and lounge that is one part steampunk and two parts Twin Peaks" brimming with craft cocktails and after-hours live tunes.
Maybe pencil a return visit for later that night?
We're all just foodies at heart, which is why we love restaurant PR and fun food events like Bourbon and Bonbons!
Images courtesy of Pizza La Stella.