In March of 2018, Instagram launched an announcement that uprooted the Instagram community.
For the last two years, Instagram has operated on an engagement-based algorithm, prioritizing posts that received the highest engagement. Instagram posited that this system allowed its users to enjoy content that mattered most to them. (Sound familiar? *cough* Facebook *cough*) However, Insta fans revolted, claiming that the algorithm violated the platform's real-time dynamic and forced businesses into paid strategies.
The Change
After two years, Instagram took the hint. The revamped algorithm that launched in late March unveiled two major changes.
1. "New Posts" Button
In the past, Instagram utilized an auto-refresh function that interrupted the user's experience by unexpectedly bumping him or her to the top of the feed. Now, with the New Post button, users have the option to refresh their feeds at will or simply continue scrolling through posts. Notably, this button is still being tested and slowly offered to users. While not earth-shattering, the adjustment eliminated a common thorn in the side of the Insta community.
2. Newer Posts at Top of Feed
Of more import, Instagram will now give priority to "newer posts." While not a complete return to chronological feeds, the algorithm accounts for the post's recency, ensuring that your feed isn't clogged with stale posts from days past. Instead, users have access to current updates with an opportunity to engage in a more real-time dynamic.
What Does This Mean for Businesses?
Pay attention to when your audience is online and active. It matters again! For business accounts, this data is readily available within Instagram's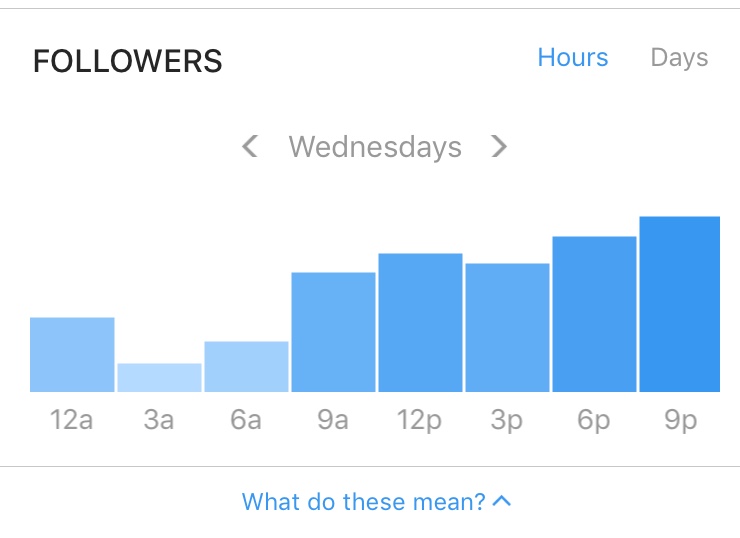 Insights function. (Incidentally, it also provides additional demographic data to inform target marketing.) By no means disregard the types of content that have garnered strong engagement in the past. Simply include timing into your equation to maximize efficacy.
Best Times to Post
As a bonus tip, research from Sprout Social pinpointed these as the best times to post on Instagram:
Wednesday: 3 p.m.
Thursday: 5 a.m., 11 a.m., 3 p.m. and 4 p.m.
Friday: 5 a.m.
"Safe times" to post are 9 a.m. – 6 p.m. on Tuesday – Friday, with Sunday securing the least engagement.
Keep an eye on analytics and a heart for genuine, meaningful content to continue growing your Instagram. And remember, treat it like a coffee-shop date: real, personal conversations held at a convenient time for the other party.
Looking for more tips? Learn how to take an Insta-worthy photo!