I had the opportunity to attend the virtual 2021 NCPRSA Strategic Communications + Marcom Conference in November. It was my first time attending a NCPRSA event. Hearing new ideas, perspectives and how the industry of public relations is changing is always enjoyable. Even virtually, it is inspiring to network with fellow professionals in a collaborative learning atmosphere.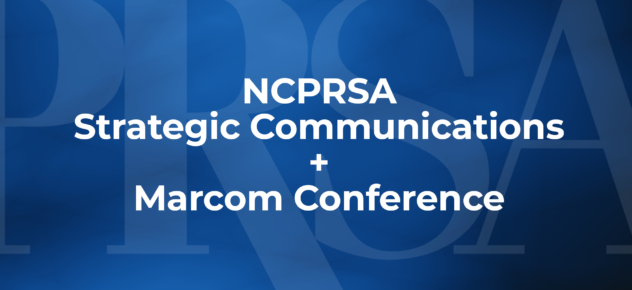 The virtual, two-day program featured five sessions per day with national and regional industry executives from strategic communication, marketing and PR fields. The sessions covered a variety of topics, such as, audio being added to communications strategies, the misinformation crisis, diversifying the PR profession, the age of influencers and the use of cutting-edge visual technologies being used to tell stories.
AUDIO IS CHANGING OUR JOBS
A session that really caught my attention was "Listen, Do You Hear That? It's Audio Changing How We Do Our Jobs" with hosts Gene and Julie Gates. This duo was named "Personality of the Year" by the National Association of Broadcasters and shared their expertise on using audio to connect with clients. They are seeing a major spike in audio entering the marketing and PR fields since the start of the pandemic and people being cooped up in their homes.
The ever-growing audio trend is made for the multitasker, and that is what we are all becoming. Now that we are mixing our home lives with work lives, more people are getting news while performing their morning routines, helping the kids get ready, cooking dinner or doing their daily chores. People are less likely to sit down and read longer articles. We are used to quick snippets of news on social media platforms, making long form articles daunting to readers.
SPOKEN WORD DRAWS IN A LARGER AUDIENCE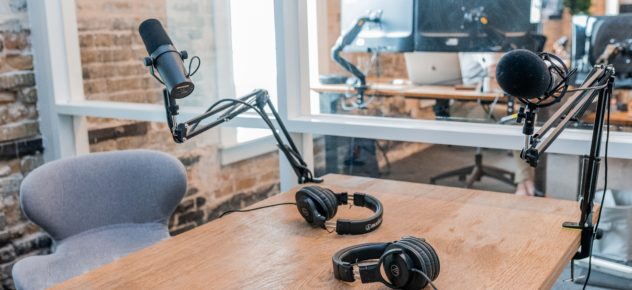 Spoken word helps alleviate this and draws in audiences that may not take the time to read full articles. Audio can encourage deeper engagement as there is less effort needed. You can repurpose your written content to expand on the topic and bring in a wider audience. Listeners can share their favorite content easily by listening with their significant other, friends or co-workers.
When you first hear the term audio alongside communications, marketing and PR your mind probably goes straight to podcasts, but that is not the only option. Many online newspapers and magazines are developing audio articles alongside written articles on its websites. While audio articles and podcasts may sound similar, they are completely different products. Audio articles are about convenience and delivering content in an easy way for readers. Podcasting is its own form of storytelling all together.
DON'T WORRY, WRITTEN CONTENT IS NOT DEAD
Spoken word is making a comeback, but don't worry, written content is not dying. In fact, great written content is the foundation for audio. There is plenty of room for audio articles, podcasts and written content to co-exist. Developing a mix will build a larger and more diverse audience. If you're looking to expand your audience, this may be a great addition to your already strong content. Spoken word was the original storytelling, and it sounds like it is making a strong comeback.
Visit some of the top PR podcasts to hear what is being done and to get some ideas!