Hashtag. It's one of those words you keep hearing and the more you hear it, the weirder it sounds. In social media, you're constantly reminded to "hashtag this" or "hashtag that." But which hashtags should you really be using … and why?
Remember that a hashtag is merely an identifier that pools certain posts together and keeps relevant data connected. It is a way for communities to share, a way to gauge opinions on topics and most importantly, a way for users to sift through the millions of terabytes of content floating around on the internet.
If you're looking to beef up your hashtag game, you have to first ask, "For which platform am I creating content?" There is a monumental difference in strategy and results among Twitter, Instagram and Facebook. Let's break down each one.
Twitter
Twitter is where hashtags started, and the platform still emulates the tried-and-true spirit of their original purpose. Hashtags siphon your post into an online conversation. These tagged posts are "connected" to a thread of posts with the same hashtag, linking all the posts together. They work wonders for discovering developing trends and tracking relevant news or your favorite topics.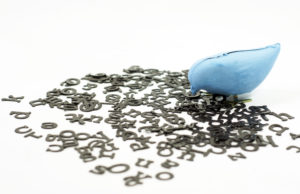 Twitter's timeline algorithm, much like Instagram and Facebook, organizes your feed based on what it thinks will be relevant to your interests. One of the easiest ways to utilize hashtags is to find a popular tag and make your brand a part of that conversation. By engaging with a popular tag, your post will attract much more eye traffic. Connecting with trends is a great way to keep your brand in the loop.
Due to the 280-character limit, using several hashtags in a post doesn't work well, so the most effective route is to use only two. Believe it, or not, there is an aesthetic appeal to social media content and writing a well-composed, organized and "clean" post could make all the difference.
Instagram
While people log on to Instagram to see carefully framed and beautifully filtered pictures, it is often the hashtags on the caption of a post that generates likes and helps it reach star status.
Tags on this platform serve as buckets for posts. Once a certain tag is put on a post, Instagram will group that post with all the other posts with that tag, creating an enormous gallery. Users can search any hashtag with Instagram's Discover tab and see all the buzz on that topic.
This has shaped a community feel on the platform, letting foodies and travel enthusiasts alike share their posts with specific niche communities. Any brand has the chance to reach out to an exact market and share content with people that are interested in a certain topic.
Over time, certain hashtags have developed into industry standards, generating millions of posts. If you are a travel enthusiast, it may seem like a good idea to throw "#adventure" on your post, but at the time I wrote this article, that hashtag had almost 64 million posts. Remember that if you decide to use the more popular hashtags, your post could be lost a lot quicker due to the amount of activity!
However, Instagram allows you to insert 30 hashtags in one post, so use as many as you like! Just as a friendly reminder, it's a good idea to make your hashtags appear lower in your caption so your post does not look cluttered. This can be accomplished by burying them beneath your text with dots, line breaks or whatever symbols you prefer. People will only be able to see the hashtags if they click on your post to see the full caption. On the other hand, tags can also be put into the comment section after a post has been made.
Facebook
Many people aren't sure if Facebook is the place for hashtags. The original social network has traditionally been a platform for people to connect with close friends or specific users, unlike Twitter which encourages conversation among non-connected users.
Many businesses on Facebook use hashtags and promote campaigns the same way they would on any other platform. However, according to a study done by BuzzSumo in which more than a billion posts from more than 30 million brand pages were analyzed, posts without hashtags garnered more reach than posts with hashtags.
The sheer volume of that study makes it hard to argue that one should be using tags, but if your team has created a killer campaign and has found a great way to market it with an inventive hashtag, do it! It is still a good idea to keep the number of tags low to make it more appealing to the eye. We recommend approximately two.
The most important facet of the hashtag process is research! Research your industry leaders, influencers and audience to gauge tags people are using and which ones are resonating with those communities. In order to come up with meaningful hashtags that stick out, you need to know who you are trying to reach. You want to make sure your tag is refreshing and different from another brand's hashtag!
Do your #research, be #inventive and don't forget to have fun!
Now that you're in the groove, check out some other tips on social media strategy!
Cover Photo Credit: © [Michail Petrov] / Adobe Stock
Written by intern Nathan J. McDaniel, a senior at Western Carolina University.