Instagram is on a roll.
With version 25, the Insta team unveiled Story Archives and Highlights, providing a longer lifespan for Instagram content. Sure, it's fun to save your stories for a later review, but what are these updates, and how can businesses leverage them?
What are these new goodies?
Story Archives:
Recently, users have been able to archive Instagram posts, removing posts from their feeds into a storage folder that only the user can see. Now, the feature has expanded to Insta stories. With the Stories Archive, users can save those stories they worked so hard to filter, edit, caption, tag and emoji to death. The Stories Archive saves posts at the same quality at which you uploaded them and displays posts in reverse chronological order. The bonus? Archives are stored on the cloud, saving valuable memory on your phone.
Highlights:
It's like a "best of the best" reel! The Highlights feature allows you to create permanent video rolls on a given topic or theme. You can curate video snippets or photos from your archived stories, choose a cover photo and name, and post to this new section of your Insta profile.
How should I use my new toys?
Story Archives:
Once archived, you can reshare selected stories to your Highlights (more on that in a moment), Direct Messages or your feed. You can also download them (one at a time, unfortunately) and reshare to your current story. For businesses, this is an opportunity to build an arsenal of footage and content for repurposing. Throwback posts just got a lot easier, as did overviews of returning product offerings or industry events.
Highlights:
Highlights can function as a mini overview of services or products at a glance! For example, restaurants might curate a reel of high-quality photography of its best dishes or a special-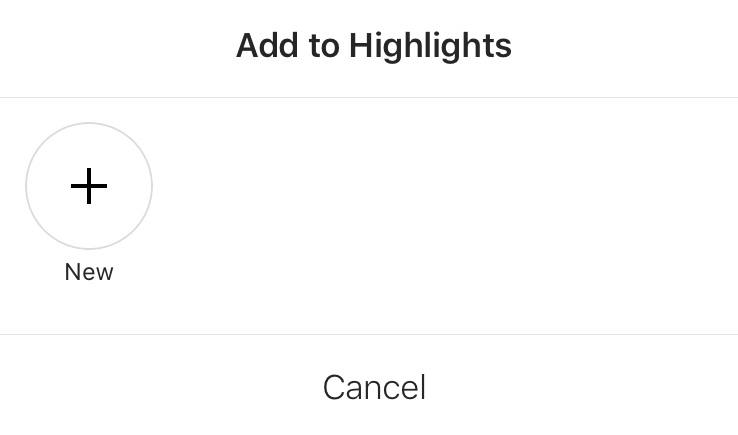 event menu. Designers can feature a fall fashion line, or real estate companies can spotlight hot homes on the market. And not everything need be product-centric. Highlights proffers an opportunity to reshare moments from an event, grand opening, conference or celebrity appearance — bolstering brand credibility and reminding viewers of past successes.
As a whole these features extend the lifespan of Insta content, slowly revolutionizing the platform into a destination rather than a newsfeed. Keep your eyes peeled! No doubt this is just one of many permutations with many more opportunities for businesses to leverage Instagram as a branding platform.
Are you getting the most out of your social media strategy? Send us an email to explore ideas!