The North Carolina Association of Fire Chiefs (NCAFC) — a Clairemont client — is heating up the radio waves with some sizzlin' news.
And iHeartMedia "sparked" at the chance to share its story.
Wait. Back up. What's with the NCAFC?
Clairemont Communications has the privilege of working with NCAFC and the International Association of Fire Chiefs (IAFC) on a critical recruitment campaign.
In North Carolina, nearly 70 percent of all firefighters are volunteers, a number that is plummeting by 12 percent annually. If this decrease continues, within a few short years, no firefighters will be available to answer the 911 calls from our community.
The NCAFC's intensive two-year campaign strives to recruit new volunteers across 15 at-risk counties in North Carolina. And at Clairemont, one of the cool things we get to do is share the story of these brave heroes far and wide. In January, February and early March of 2019 alone, we were over-the-moon to secure sixteen news stories for this cause across North Carolina.
We were excited to work with iHeartMedia to record a 24-minute interview with several key leaders and volunteers from the NCAFC, broadcasted across five major Triangle radio stations.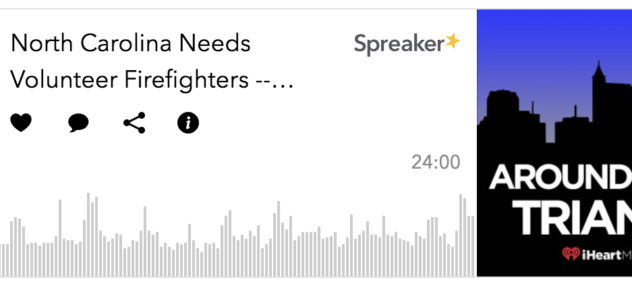 We're honored to share the stories of these brave men and women who generously volunteer with fire departments across North Carolina.
Pop on over to www.volunteerfirenc.org to explore your own opportunities to volunteer! Want more? Check out the WBTV segment on the NCAFC campaign!
Cover photo from iHeart.com.