CLAIREMONT INTERNS: INTRODUCING SAM HALLE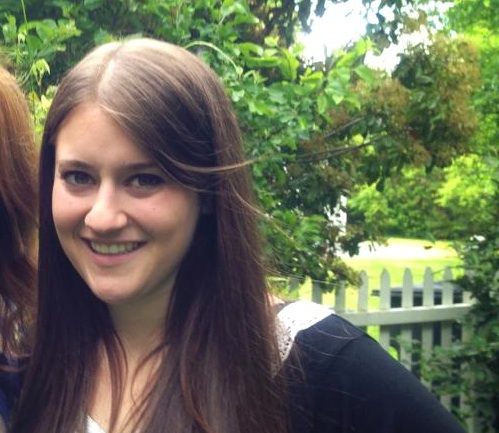 Clairemont intern Margot Pien sat down with fellow intern Sam Halle to learn a little bit more about her. Help Margot and Clairemont welcome Sam!
This week, I sat down with Sam Halle, who is one of the two interns I am working alongside at Clairemont Communications this fall. After chatting about school, our past experiences and discovering a mutual love for otters (seriously – she adopted an otter for a year at a local park when she was a kid), I'm here to tell you what I learned about Sam.
A senior at UNC-Chapel Hill (Go Tar Heels!), Sam is a Journalism & Mass Communication major, with a concentration in public relations. She is also pursuing a second major in public policy and a minor in psychology. It's hard to keep track of all the organizations and activities she has been involved in during the past few years, but they include:
Interning at Ogilvy & Mather in Chicago as a strategic brand planner this past summer (where she got to explore all of Chicago's free concert offerings)
Interning in Vietnam last summer with a client of a venture capital firm
Serving as chapter director of Camp Kesem NC, which is a free camp run by UNC-CH and Duke University for kids with parents affected by cancer
Serving as PR chair of UNC-CH's Order of the Bell Tower
Guest writing for the website "HelloGrief.org," which she helped develop while in high school
Phew, that was quite the list. Is there anything that girl doesn't do? Want to know more about Sam? Here are few more facts:
She's from Richmond, Virginia (not too far from my Maryland home)
Sam loves the Dave Matthews Band and even met Dave himself after he came to UNC-CH to perform on a special taping of The Late Show With Jimmy Fallon (side note: the episode featured President Barack Obama – watch Jimmy and Barack Slow Jam the News)
She's a vegetarian who, oddly enough, lives with 3 other vegetarians (and 2 meat-eaters)
She loves coffee, chocolate, concerts and rollercoasters
When Sam was a kid, she once got her long hair stuck in a vacuum while doing some chores. She had to cut her long locks off after that
She loved living in Vietnam during her internship last summer – she fondly recalls buying fruit on the street and visiting amazing beaches
Her family just got an adorable Golden Retriever puppy named Zuko (as in Grease's Danny). I saw a photo and I can vouch that the puppy's extremely cute
Comments
comments