If you've been keeping up with our blog this week, then you're well aware that our client Briar Chapel, the Triangle's largest green community, is hosting the Best Buddy Contest. The idea is to reward fans for their engagement across a variety of social media platforms like Facebook, Pinterest, Twitter, Foursquare and YouTube. And what's in it for you? A Buddy Scooter!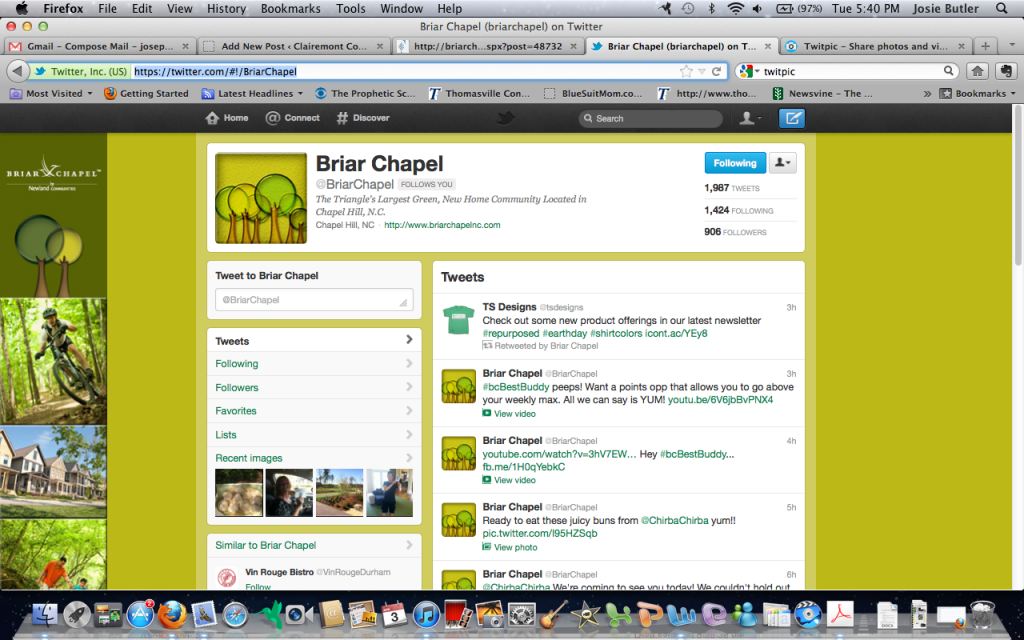 We're big fans of Twitter (in case you're not following us already, you can find us here). We're even bigger fans of Briar Chapel's Twitter page – the folks there are always tweeting about local businesses, yummy food and all things green!
Here are some easy ways to get points for the Best Buddy Contest using Twitter:
5 pts: Follow Briar Chapel (@BriarChapel) on Twitter. A super easy way to get one point!
5 pts: Hashtag @BriarChapel for #FF (Follow Friday). Here's how #FollowFriday works.
3 pts: Share a Briar Chapel-related photo. We recommend using Twitpic or something like it.
2 pts: Tweet @BriarChapel. Don't have anything to say? Try sharing a green living tip or your favorite thing about the community!
1 pt: Retweet a @BriarChapel tweet. Easy as pie!
Also, don't be afraid to encourage your friends to re-tweet your tweets. You'll get extra points for every person that does. Now get out there and start tweeting!