This is one of our favorite parts of our work — the chance to celebrate our clients, their partners and the incredible impact they're making in our community!
Newland's Robert B. McLeod Partners in Placemaking Award
National real estate developer and Clairemont client Newland recently introduced its Robert B. McLeod Partners in Placemaking Award. Named after Newland's founder, the Robert B. McLeod Partners in Placemaking Award recognizes the innovation, collaboration and expertise of the many partners Newland works with to create exceptional places and experiences.
Wendell Falls, Newland's master-planned community in Wendell, was excited to present the McLeod award to Garman Homes, one of its builders! Garman is only one of four businesses across the U.S. to receive this award this year.
Garman's Hero Home Project
The McLeod Award honored Garman for its incredible Hero Home project. In 2020, Garman Homes joined forced with Nonprofit Operation: Coming Home, the U.S. Veterans Corps and the HBA of Raleigh-Wake County to build a pro bono "Hero Home" for the family of a recently fallen soldier – Sgt. Barreto.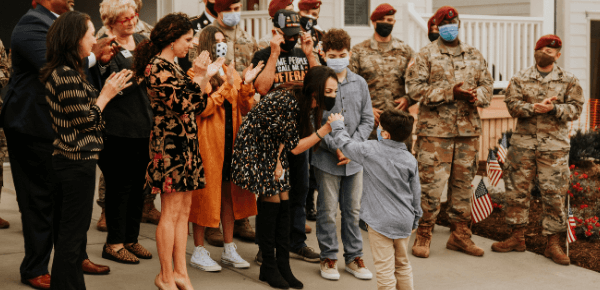 We love that our clients and their partners blaze trails, spearhead positive change and make a long-lasting impact in our community. Congratulations to Garman Homes!
Check out more news and tips on real estate marketing and PR.
---