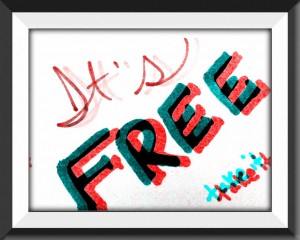 With the trade show season upon us, today's Free Advice Friday is focused on some beginner tips to making the most of exhibiting at an industry trade show. Based on Clairemont team members' experience helping plan and conduct media outreach at shows in a variety of industries including building/construction, furniture, agricultural, lawn and garden, technology and telecommunications, below are a few tips to get you started. If you are already a trade show pro looking for some creative ideas for your next industry event or for an advanced trade show communications strategy, we'd be happy to discuss. Just drop us a line or give us a call!
Start early. We recommend having an annual trade show plan in place so that you can compare and evaluate opportunities in a strategic fashion instead of on the fly with quickly approaching exhibitor deadlines. Select the opportunities that best match your business objectives, and start working with show organizers as soon as possible to get the best space and maximize all of the promotional opportunities available to you as an exhibitor.
Have standards! We are talking about brand standards, of course. Make sure you are consistent with your company's branding guidelines, and that your messaging is consistent at the show. Your booth graphics, your news announcements, your presentations, etc.  should all support the same message.
Bring your A team.Think about who you need at the show and realize that different team members serve different purposes. If the focus of your booth is on products, the appropriate product managers should be available to answer questions. Making a big announcement? Consider a company executive or trained spokesperson. If you are doing media outreach, you'll want your PR team there to facilitate interviews.
Show me. After all, it is called a trade show, not a trade tell. Show how your products work. Demo your technology to show what your company can do that your competitors can't.
Go paperless.Trade shows are exhausting. Nobody wants to carry around a bunch of papers. Consider using flash drives or better yet, house your information on a branded url or driving participants to your social media channels for additional information and engagement.
Trade shows present amazing opportunities to meet with prospects, potential partners, industry influencers and members of the media. Hopefully the tips above, along with a comfortable pair of shoes, will have you on your way to a successful show!