Sometimes big miracles come in small packages. Four-inch plastic baggies, to be exact. 
On July 28, Clairemont client Triangle Dairy Queen celebrated its 11th annual Miracle Treat Day, an annual nationwide fundraiser that supports more than 170 Children's Miracle Network hospitals across North America. On Miracle Treat Day, proceeds from Blizzard purchases at Triangle Dairy Queen locations were donated to Duke Children's Hospital where they will be used for research, care and support programs for children and their families.
But Triangle Dairy Queen owner, Andy Valkanoff, couldn't stop there. He took a road trip to Duke Children's and spent the afternoon dishing out frozen treats to the children and staff at the hospital. One family said that Andy's ice cream was the first thing their daughter had wanted to eat in days — a huge encouragement to them.
Throughout the past three years, Andy's efforts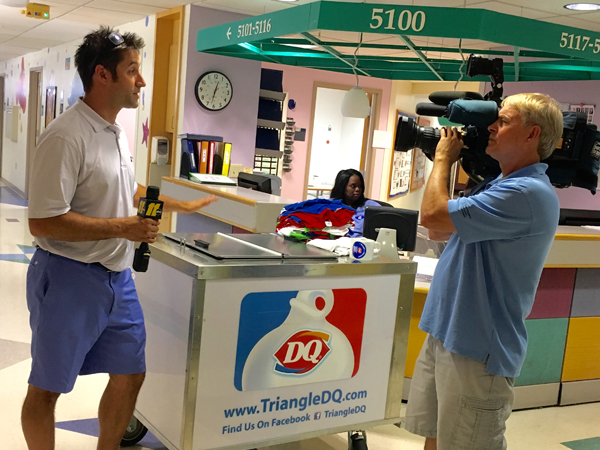 alone have raised more than $120,000 to support Duke Children's. Thank you, Andy, for serving and giving back to your community!
Check out some of the other fun shenanigans Andy is doing in the Triangle!