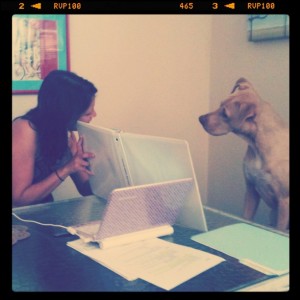 Clairemont Communications is now accepting applications for immediate and spring internships. Here's some more info:
Internship Opportunity: Clairemont is currently seeking smart, responsible, creative and hard-working people who are ready to tackle any assignment and join a highly-motivated, growing team of communications professionals who share in the passion of delivering quality client service while enjoying the collaboration and co-learning of a team environment. Our internships are experience-based, designed around the three components of team, learning and career.
Abbreviated job description: Primary duties and responsibilities include conducting research on behalf of our clients, assisting with a variety of writing assignments (event calendar listings, blog entries, Facebook posts, tweets, catalog copy, news releases, media alerts, etc.), working with Clairemont team members to meet client deliverables and making media and client deliveries, as well as running errands as needed. Interns are expected to work within the confines of approved written plans of activities, represent the agency in a professional manner, participate in internal meetings, read and study traditional and online information relevant to clients and the public relations industry.
About Us: Clairemont Communications takes a tactics-agnostic approach to devising communications strategies using both traditional and social media. Clairemont leads on QUALITY — quality of service, quality of experience and quality of the deliverables. We carefully select clients who are motivated, passionate, focused and respectful. It is our promise to work as hard, if not harder, than our clients in achieving their business objectives through communications and improving the strength of their brands. For more info, check out https://clairemontcommunications.com/.
Want to apply? Send your resume, a brief cover letter (in the body of an email) and a writing sample to Cherith Mangum at c@clairemontcommunications.com.