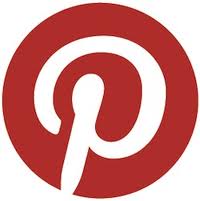 You've seen me write about it before, and you'll see me write about it again – Pinterest. I love it and can't get enough of it. While this site has been invaluable to me in finding delicious recipes for food that I really shouldn't eat, shopping for clothing that I never can afford and planning for a wedding that definitely does not exist, I'm obliged to acknowledge that Pinterest has many, many other uses as well – mainly the still raw potential for Pinterest for businesses.
If you read my blog last week (or if you are an avid pinner), then you too know the ever-growing power of Pinterest. Here's a little recap:
It was launched 25 months ago
There are now 10 million people pinning
There are roughly four million unique visits to the site each day
In February, Pinterest secured 10 million unique monthly visits faster than any other social network…ever. (Yes, that means Facebook too.)
Those are impressive statistics, especially when you start thinking about how to tap into this resource to benefit your brand. With Pinterest projected to account for 40 percent of all social media driven purchases, this site is especially beneficial for online retailers. And that's exactly why we've been in discussions with several of our clients recently about incorporating Pinterest into an overall communications strategy. Just today our team brainstormed ideas about how to encourage a client's customers to use Pinterest to help them become better educated shoppers while showcasing the company's products.
Wondering if Pinterest is a viable social media channel for your brand? Check out Dana's recent post How Pinterest Should Influence Your Marketing Spend: 3 Tips, and let us know if you have questions, We'd be happy to help!