Congratulations to Clairemont client Ingersoll Rand for winning three Stevie Awards in the 2022 American Business Awards! The American Business Awards is the premier accolade for excellence in U.S. business, honoring organizations of all sizes and industries.
Ingersoll Rand earned a Grand Stevie Award and a Gold Stevie Award for its Achievement in Growth. Since 2020, Ingersoll Rand has grown three times the market rate, more than doubled its size and has consistently outperformed the S&P 500 and Premium Industrial Peers by considerable margins. Ingersoll Rand also reached growth achievements in growth achievements in product innovation, mergers, acquisitions, market share, revenue and EBITDA. 
Ingersoll Rand also earned a Bronze Stevie Award for its Achievement in Management by an individual leader. Mary Betsch, Ingersoll Rand's vice president of sustainability, was recognized as a Maverick of the Year for her leadership and sustainability work at Ingersoll Rand. Way to go, Mary!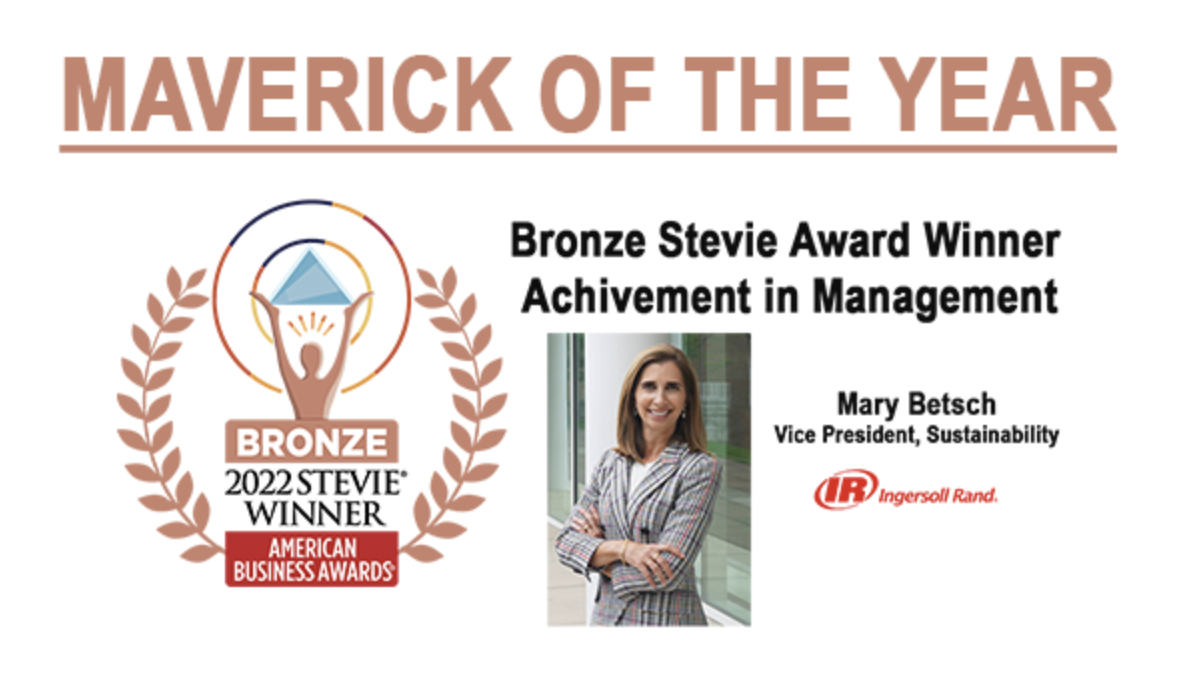 Click here to learn more about the Stevie Awards Ingersoll Rand won. Visit Ingersoll Rand's website to learn more about the company and the awards it received. Contact us to learn more about our award writing services.