Since opening our doors in 2010, Clairemont Communications has crafted award-winning PR campaigns in the furniture, design and home interior industry. From robust media coverage and social media strategy to show-stopping Furniture Market events, our team has brought furniture brands to the forefront. We help skyrocket visibility and increase sales … with a little panache and a lot of class.
Here are just a few head-turning campaigns we've launched!
Theodore Alexander & Charles, 9th Earl Spencer
A ROYAL MARKET AFFAIR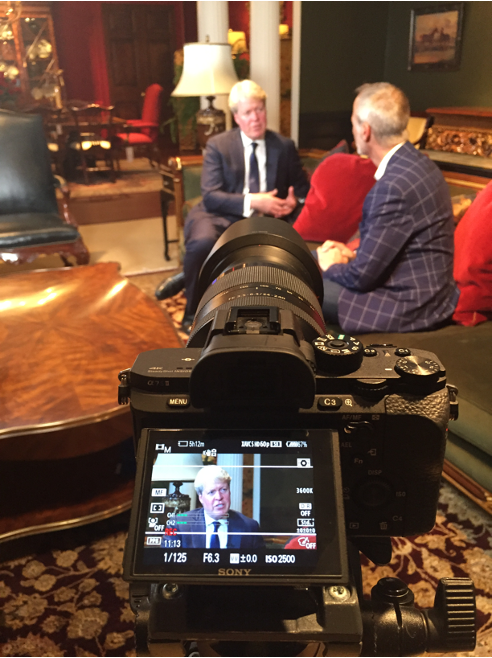 During fall 2018 High Point Furniture Market, furniture manufacturer Theodore Alexander partnered with Charles, 9th Earl Spencer – the brother of Princess Diana – to debut the newest masterpieces in Lord Spencer's furniture collection. The unveiling event culminated with a fundraiser gala supporting Whole Child International, a nonprofit founded by Countess Karen Spencer. Theodore Alexander turned to Clairemont Communications to craft the royal affair.

Clairemont secured record news coverage across television, radio, print and national and industry publications. Along with staffing the interviews, we consulted on event logistics and vendors, assisted with details and advised on social media content and strategy. Our efforts boosted furniture sales and helped Whole Child International raise $78,000 to support orphanages across the globe.
INTERNATIONAL FURNITURE DEBUT
When Lord Spencer and Theodore Alexander decided to launch new pieces in Toronto, Canada, from their Althorp Living History, Clairemont spearheaded a media campaign to local, regional and national media, along with industry trades and lifestyle publications. We also provided social media counsel, delivered on-site support and assisted with event details, such as securing a royally approved photographer.

Clairemont helped execute what the Gallery believed to be one of its largest events. Clairemont landed top media coverage in leading lifestyle magazines, The Toronto Star and The Globe and Mail, and an exclusive feature story on CTV Your Morning, the country's largest national television show.
DREXEL HERITAGE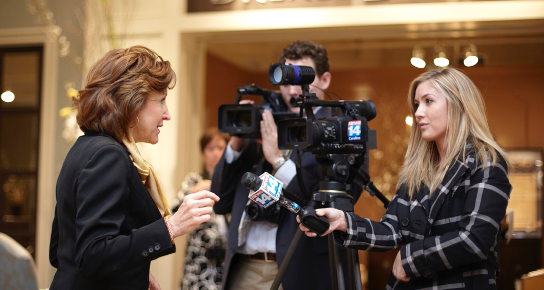 Clairemont Communications was first selected by Drexel Heritage to help create the company's new online presence, which included managing the creative direction for the overhaul of the website and the creation of a blog.

Clairemont also planned and executed a special Market event brimming with clout and creativity for Drexel Heritage's new showroom at High Point Furniture Market. Festivities included a guest appearance by then-Senator Kay Hagan and the presentation of a chair named in her honor, a news conference and an interactive chalk wall for shelter magazine editors to put the final touches on the showroom. As a result, Clairemont secured wide-spread news coverage on Triad-area television stations, local print outlets and coveted furniture trade media. Clairemont received NCPRSA (North Carolina Chapter of Public Relations Society of America) InSpire Awards for Drexel's website and blog, brochures and market news conference.
THOMASVILLE FURNITURE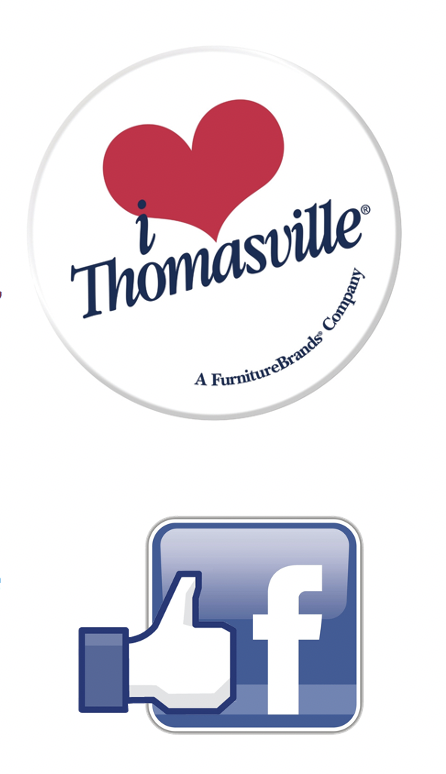 Thomasville Furniture became a Clairemont client the week the agency opened its doors. Our work included new furniture collection launches, integrated communications, media relations, social media, new store openings, event management, product naming and a variety of copy writing projects.

As the strategy planners and day-to-day managers of Thomasville's social media presence, Clairemont increased the company's fan base by 344 percent in just a short period. Additionally, weekly interactions on its Facebook page spiked by 155 percent, vital engagement that fueled Thomasville's purchase pipeline and boosted its visibility for Market events. For three years, this campaign was recognized by NCPRSA with Best in Category InSpire Awards, a Best in Show Award and Awards of Excellence.
Furnitureland South: The Design Network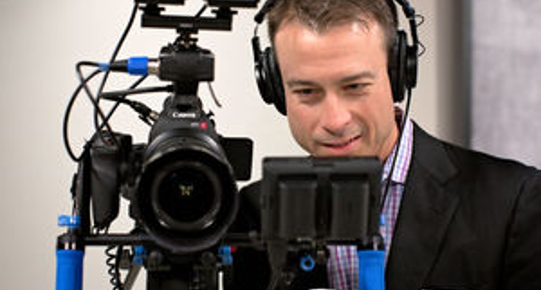 Widely known as the top furniture destination in the Southeast, Furnitureland South launched The Design Network, the brand's proprietary interior design show that debuted on its very own Time Warner Cable channel in North Carolina. For such a noteworthy milestone, Furnitureland South partnered with Clairemont Communications to skyrocket visibility and gain viewers for its TWC channel.
Clairemont devised a multi-prong media relations campaign targeting local media, trade media and design/industry influencers. Through creative pitches peppered with sneak peeks, behind the scenes tours and personal interviews, Clairemont secured top placements in Furnitureland South's key outlets, including local papers, industry trade magazines and an influencer blog from New York City. These timely efforts boosted viewership and landed The Design Network on North Carolina's must-watch list.
Other furniture and home interior clients

Clairemont spearheaded a social media and shelter media relations campaign for Lloyd Flanders, spotlighting this high-end outdoor furniture company's up-and-coming lines.

Our team members have also worked with these home product and interior design clients:
– Darryl Carter (interior designer) for branding, media relations and social – media support
– Andrea Garrity (interior designer) for media relations support and branding consultation
– Hampton Products/Brinks Home Security for the launch of new interior hardware
– Schlage for media relations support

Clairemont team members have been speakers at WithIt (Women in the Home Industry Today) conferences and served on the industry advisory board of the College of Textiles at North Carolina State University.
Let us help you with your next project!