Chaos Theory and the Importance of the Process
I graduated from college last month — a phrase which still feels weird to say. For the first time in my life, I'm not a student, and this resulting identity crisis has stirred up a lot of self-reflection. In the spirit of this period of transition, I think it's fitting to write about the beauty of life's uncertainties as I look toward my own future.
The traditional way of thinking touts a linear career path. You major in finance; you become an accountant. However, this linear approach does not work in the 21st century, where most people have multiple careers, and the majority of students do not end up in careers related to their majors. Chaos theory — which states that a path to a career is influenced by all sorts of variables like the job market, network, talent, and so on — fits much better. According to Katharine Brooks in You Majored in What?, chaos theory allows for change and the unexpected. It takes into account one's diverse interests and range of knowledge in order to leverage how the job search actually functions today. The chaos theory encourages one to explore: try new ideas and mindfully take advantage of new opportunities.
I find this chaos theory comforting, because it takes the pressure off of the idea that I, at 21 years old, need to know exactly what I want to do for the rest of my life. Similarly, in the book Designing Your Life, the authors say it is okay if it takes 10 or 30 or 50 years to figure out what you want to do, because life is really about the process. It is an experience, and the fun comes from creating and enjoying those experiences.
Taking Risks
I love David Sedaris, and earlier this year I was watching an interview of him on Stephen Colbert. He was talking about the commencement speech he would give at Oberlin college, and he said something that really stuck with me. He encouraged graduates to forget their fallback plan, because it can tempt people away from going after their passions. "If you find something to fall back on you're going to fall back … at 22 you're built for poverty and rejection. In part because you're good looking." This resonated with me (and I don't just mean the good looking part!). After all, I'm young. Why do I have to do the safe, stable, expected thing? I have never before been better positioned to take a risk.
There is nothing wrong with choosing the more secure path. I will probably choose that path at some point in the near future. However, I do not want to choose stability simply because I'm afraid to fail at another dream. Right now I want to travel and write about my experiences, so I'm making that dream happen.
Embracing Uncertainties
I knew I wanted to travel post-grad and that I needed funding. So, after months and months of research I finally decided to be an au pair in France. I will live with a really sweet family in Lyon, have plenty of time to travel, (hopefully) become fluent in French, figure out my next step and try my hand at travel writing. I am beyond excited, but sometimes I get scared and filled with self-doubt when I think about things like student loans and career viability. But then I just have to take a deep breath and remember to embrace the chaos of it all and the fun of the experiences. I find myself thinking back on a piece of wisdom that my inspirational travel writing professor imparted. She said that a beautiful life is about having as many different, enriching experiences as possible; she said we never know how much time we have left so we have to do what we want when we can; she said that the road is always waiting.
So I've decided to take to the road and see what I find there.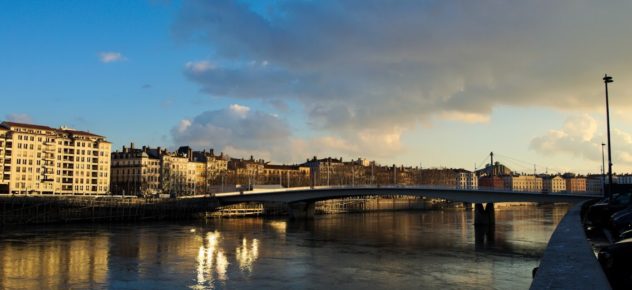 Written by Clairemont intern Piper Anderson, a recent graduate of UNC.