These past few months have been a doozy. We've all done our share of coping in one (or more … ) ways. I've tried a few different tactics myself. But mostly, per the advice of Mr. Rogers, I keep my eyes peeled "looking for the helpers."
Once it was a family on my street who walked the dog of their elderly neighbor after she experienced a bad fall shortly after lockdown. I've also seen it in an individual on the listserv who offered to collect grocery lists and shop for people who are high-risk. Every day I spot more and more helpers who #wearamask.
This month, it has been our client, PDQ, the fast-casual restaurant beloved for its famous chicken tenders, signature sauces, fries and shakes. To celebrate its grand re-opening, PDQs in the Triangle partnered with the Food Bank of Central and Eastern North Carolina, which has seen a 35 percent increase in the number of people facing hunger in the service area since the COVID-19 pandemic hit.
At its kickoff on July 12, PDQ donated a meal for every meal purchased at its Triangle locations in Durham, Raleigh and Wake Forest. Since then – and for one more week at each of these stores – customers have the option to round up their checks to further support the Food Bank.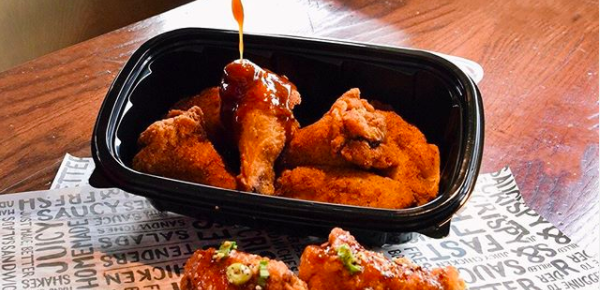 So, if you have a longing to DO SOMETHING while also hankering for delicious chicken tenders, wings or a shake that will take you back to simpler times (aka your childhood), swing by the closest PDQ and round up that check to give back locally during this unprecedented time.
We're proud of the work we do, especially when it not only helps our clients but also the broader community. Want to read more about our clients and the work they're doing? Check out our Client News section on the blog!