Staying at home this Valentine's? We collected some of Raleigh's favorite experiences, gifts and goodies to create a fun evening at home – both DIY and Done-For-You style.

In fact, it turns out that others love our picks as well! RAL Today published a similar version of our gift guide to share the love across the Triangle!
DIY Couple Kits
Make an evening of DIY deliciousness. DECO offers a Camp Craft Cocktail kit; add your own spirit to these pre-made Mason jars brimming with dried fruit, sugar cubes and garnishes to create your favorite sangria, cranberry martini or more. Or pick up a Culture for Health cheese-making kit (yup! It's a thing!) to pair with your favorite wine.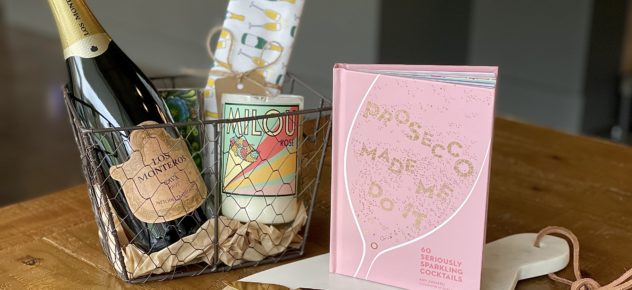 Vita Vite Date Night Wine Basket
Curate your favorite date night into a take-home basket. Vita Vite, Raleigh's wine bar + art gallery (and Clairemont client!), will personalize a collection of goodies — like a bottle of wine or bubbly, a cheese and charcuterie plate to-go, a cheeseboard and cutlery set, a wine-themed candle, wine tumblers, cocktail recipe books and more. You can also grab a single item to brighten your friend's day. Visit in person to select, call (919) 322-0649 or email info@vitaviteraleigh.com.
Valentine's (Virtual) Cooking Class
Cook up your own chef-inspired Valentine's dinner together at home. Join a two-hour virtual cooking class hosted by HL Catering with Chef Houston to create a Chorizo Carbonara and Chocolate Cobbler feast. Check out the details here!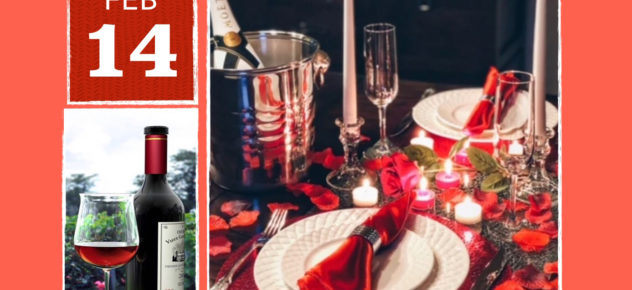 "Sweetheart Meal" To Go
Don't feel like cooking? Order a French-influenced Valentine's dinner for two from Farmhouse Café. Its delicious menu features mouthwatering highlights like French cheese and charcuterie for two, Beef Wellington, Salmon en Croute, Chocolate Pot au Crème … and much more! Get the details!
A Picture: Worth a Thousand Words
With so much of our time spent at home, treat your special someone to a fresh look for their favorite room. Vita Vite offers a collection of art by local southern artists, ranging from small pieces to fireplace-worthy beauties. One-of-a-kind pieces for one-of-a-kind friends. Get a quick look at a few pieces! Visit in person to see them all or email info@vitaviteraleigh.com.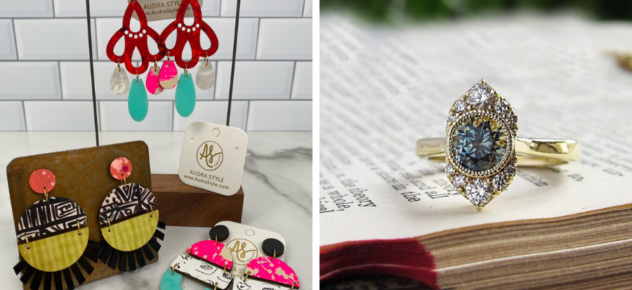 There's No Such Thing as Too Much Bling
Put a personal twist on a traditional Valentine's favorite. Gift one of Audra Style's sassy-meet-classy jewelry items; commission a personalized piece from Quercus or take home one of its delicately detailed gem-stone rings, necklaces or earrings.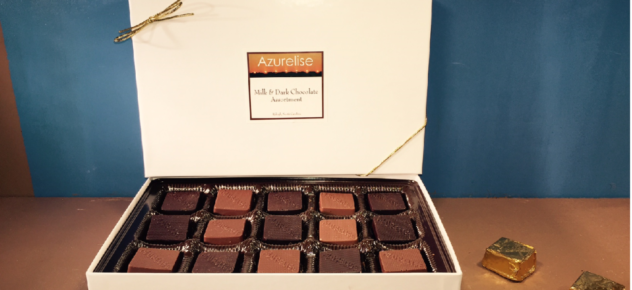 Forget Love; I'd Rather Fall in Chocolate
Can't not love this sweet deal! Inspired by the founder's 10-year-old daughter long ago, Azurelise Chocolates now offers some of the area's most decadent truffles — which The News & Observer once described as " … not your typical prettified confections … They're truffles for the purist, unadorned squares of chocolate that let their flavor do the talking." Order today!
Want to share in the love? Get ideas for your business growth?