Instagram has risen as a cornerstone of social media marketing since its inception in 2010. So the sudden and unexpected retirement of its current API in early April shook the marketing and app development industry.
Back up. What now?
"API" stands for "application program interface," basically a language for third-party apps to interact with Instagram. Third-party apps leverage the API to complete functionalities like commenting, scheduling and gleaning analytics. Notably, Instagram had already slated its current API to retire in July. However, in the wake of the Cambridge Analytica breach, Facebook — Instagram's parent company — deprecated the API unexpectedly in early April in order to block "malicious third parties" from using the API to scrape user data.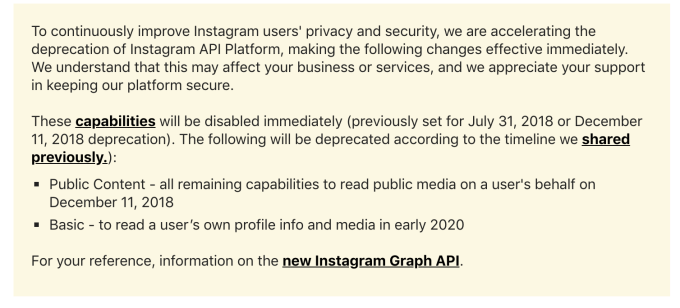 Two Major Instagram Changes
1. Limits rate of data collection.
Instagram limited the amount of times a third-party app can "ping" Instagram for data about users. It was reduced from 5,000 calls (or pings) per hour to 200.
2. Limits public content.
Third-party apps can no longer access public media or read a user's own profile on the user's behalf. Previously, apps could "listen" and respond to posts notated by hashtags or location. Effective immediately, apps can no longer respond and soon will also be unable to collect media based on hashtags or location. In addition, identifying information, like a user's full name, followers and those they follow will be blocked from third-party apps.
What Does This Mean?
Plain (or "plainer") language, please.
Agorapulse co-founder Emeric Ernoult predicts that the individual user won't experience much of a change. However, businesses that use third-party social apps, such as Later, Simply Measured or Agorapulse, should connect with their app developers to confirm if any capabilities or data functionalities have changed.
For example, the new API blocks audience-growth services,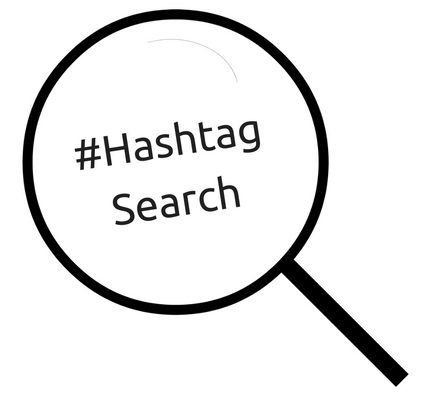 like follow/unfollow bots, and tools that analyze your followers and the followers of other accounts. As Matt Smith from Later points out, marketers and businesses won't be able to see the rate at which they gain/lose followers or the timing of follower changes.
In addition, only business accounts on Instagram will be able to post or delete comments via a community management tool. And Instagram will limit search functions on apps, allowing accounts to search only via hashtag rather than by users or posts you have liked.
Arm yourself with updated knowledge on the functionalities of your third-party apps under the new API. You can then adjust your marketing strategy, reassign roles or collect data differently to continue to grow a vibrant, successful Instagram presence.
Beef up your social strategy with a few of our Instagram tips!