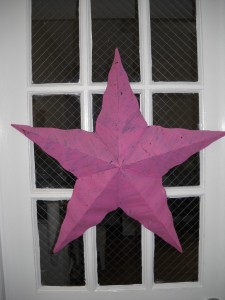 I'm delighted to say that once again we are issuing a call for PR superstars. Here are the details…
Clairemont Communications takes a tactics-agnostic approach to devising communications strategies using both traditional and social media. Clairemont leads on QUALITY — quality of service, quality of experience and quality of the deliverables. We carefully select clients who are motivated, passionate, focused and respectful. It is our promise to work as hard, if not harder, than our clients in achieving their business objectives through communications and improving the strength of their brands.
Clairemont is currently seeking smart, responsible, creative and hard-working people who are ready to tackle any assignment and join a highly-motivated, growing team of communications professionals who share in the passion of delivering quality client service while enjoying the collaboration and co-learning of a team environment. We are currently interviewing for the positions of intern and account executive.
Abbreviated job descriptions are as follows:
Intern: Clairemont Communications is currently interviewing intern candidates for the summer and fall semesters. Primary duties and responsibilities include conducting research on behalf of our clients, assisting with a variety of writing assignments (event calendar listings, blog entries, Facebook posts, tweets, catalog copy, news releases, media alerts, etc), working with Clairemont team members to meet client deliverables and making media and client deliveries as well as running errands as needed. Interns are expected to work within the confines of approved written plans of activities, represent the agency in a professional manner, participate in internal meetings, read and study traditional and online information relevant to clients and the public relations industry. Our internships are experience based, designed around the three components of team, learning and career. They are non-paid, and we prefer to work with students who can earn college credit as an intern.
Account Executive: Clairemont's account executives work well in a collaborative environment and independently when needed. Primary duties and responsibilities include ensuring that work assigned to her/himself, as well as work assigned to the interns, account coordinators and assistant account executives, is delivered to the account supervisor and/or client on-time and satisfactorily, and that relevant team members are kept up-to-date on the status of accounts and assigned projects. Clairemont account execs establish and maintain strong personal rapport with clients, vendors, partners, reporters, editors and social media influencers, and demonstrate the ability to anticipate needs, solve problems and serve as a positive role model for other team members. Strong writing, project management, organization, planning, media relations and social media skills are required. Communications experience, with a minimum of 3-5 years in an agency environment is required. Resumes of applicants who do not meet this requirement will not be considered, nor receive a response to resumes submitted.