Working in downtown Raleigh has some pretty amazing perks (too many to count, in fact), but my personal favorite is the eclectic collection of creative shops, restaurants, businesses and artists in our 110-block city center. They are part of a thriving community that has helped Raleigh become the fastest growing major city in the great state of North Carolina.
One of these local spots is Artspace. Just a stone throw away from The Clairemont House, Artspace is a vibrant studio environment of established and emerging artists in addition to a center for education and nationally acclaimed exhibitions. In sum, it's Raleigh's hub for visual arts, creation and interaction.
Earlier this month, Artspace held a Media Preview Event for its 12th Annual Collectors Gala, which will benefit the nonprofit's artists and exhibitions, educational programming and community outreach. Those in attendance at the preview event got a first glimpse of the artwork, which will be featured in the gala's live auction and were even invited to create an art piece of their own.
Saturday, November 23 from 6 to 11 p.m. is your chance to see this beautiful artwork yourself. Come out for an evening of art, friends, music and food at Artspace's 12th Annual Collectors Gala.
Keeping with tradition, the Collectors Gala will spotlight the art with a chance to bid on local artwork in live and silent auctions, as well as to purchase artwork displayed throughout the building.
While mingling with fellow guests and browsing the galleries, the event's epicurean attendees can enjoy savory delicacies prepared local chefs. The evening will feature passed hors d'oeuvres and chef stations serving small plates and desserts created by the incredibly delicious Ladyfingers Catering.
Last year, the Collectors Gala gathered a crowd of more than 450 business leaders and art enthusiasts, raising $114,000 for Artspace artists, projects education and community outreach. With the amount of incredible art, culture and education Artspace provides to the Raleigh community, it is not difficult to see why so many show their support at the organization's annual gala.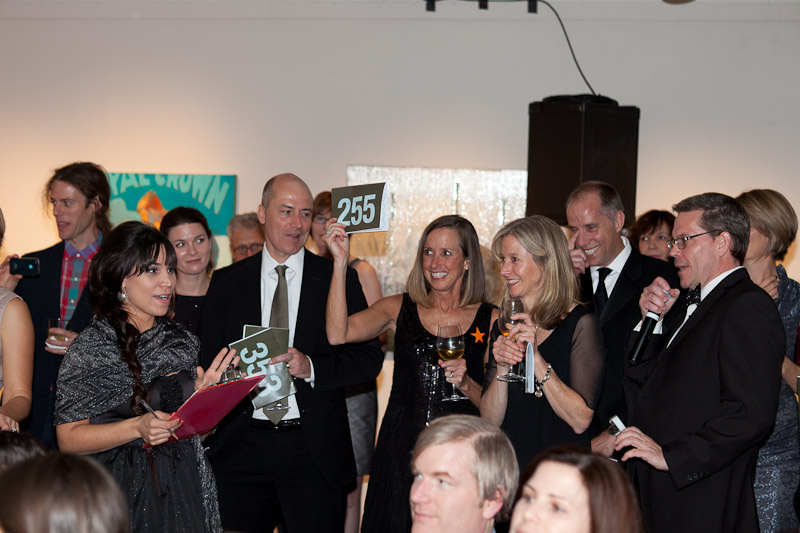 To purchase tickets for tomorrow evening's event or for more information, visit the Artspace website.