As my Pinterest bio reads, I'm a midwesterner by birth and a southerner by choice. Technically the midwesterner part could be debated since my hometown in Southern Illinois is close enough to Kentucky that I think it is technically south of the Mason-Dixon Line. But, if that does not qualify me as a southerner, surely the fact that with the exception of short assignment at a PR agency in New York, I've spent the past 19 years living in Alabama, Georgia, Tennessee and North Carolina does.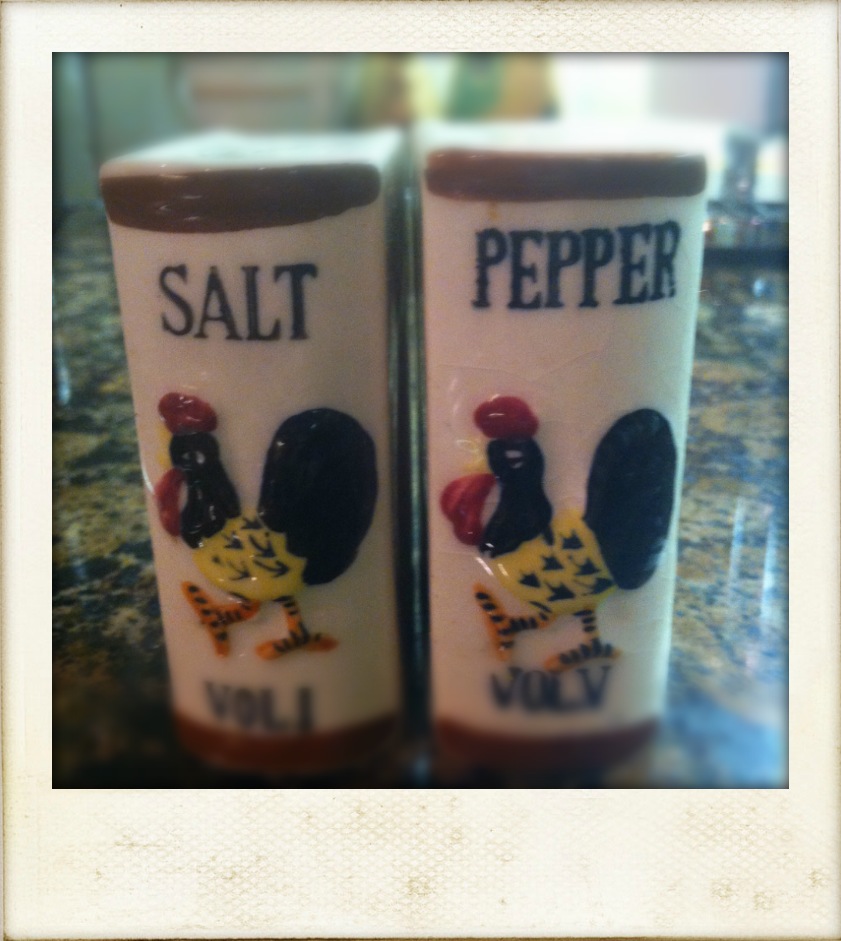 That, coupled with being married to a southern gentleman and raising a son in Raleigh, NC, has recently resulted in my heightened awareness (and embracing) of my southern-ness. As I watched friends from all over North America collaborate, socialize and talk at length about social media last week at PRSA's Counselors Academy Conference, I realized there's much to be learned about social media from southerner charm. Not following me? Well let me pour you a glass of sweat tea while you keep reading!
Use your manners. My son has never walked out the door to go to a friend's house without me reminding him to mind his manners. It's no surprise that his regular use of "yes ma'am" has won the praise of all the other moms. Saying please and thank you in your social media conversations will go a long way in earning respect. "Please like my agency's Facebook page." "Thank you for commenting on my blog." Give it a try! Please. 🙂
Remember, salt and pepper are a pair. Having breakfast at the New Orleans Ritz, the host hotel of the conference, Abbie Fink asked Chuck Norman to pass the salt. Chuck passed the salt AND the pepper. This was something I learned when I moved further south, and Chuck said he was taught as a child in etiquette class that the two are married and should be passed together. If you blog on behalf of your brand, think of it as salt and pepper. Your brand has it's attributes, messages and maybe even personality. You have your personality, interests and opinions. Yet it is important for the two of you to move about the dining table of social media as a set.
Put a bow on it. Everyone loves gifts. While gift giving isn't exclusive to southerners, I do find that we give and receive with gusto! Wrap it up, put a bow on it and write a pretty note to go along with it. Martin Waxman is so good at this IRL and online that I think he might be a southerner instead of a Canadian! Marcus Sheridan, aka The Sales Lion and one of our keynote speakers at the conference, said this was the key to blogging and inbound marketing… give the gift of your industry knowledge! Give freely, said Marcus. Don't fear that you will be giving away your secret sauce, because can anyone really do what you do? The more you give in social media, the more you will receive. The work of Candy Chang, one of our other keynote speaker's, revolves around this concept. Through her public works of art that I would describe as non-digital social media, Candy gives people a voice. What an amazing gift!
Mother knows best. A southern mother's mantra is "if you can't say anything nice, don't say anything at all." With my team serving as the strategy developers and day-to-day managers of social media for several clients, I am no stranger to ugly comments via social media. Some of them might be justified and can be easily resolved. Many are made by people who would never say those things IRL. And some are…. well… inaccurate, hurtful or just plain crazy. Am I saying to never express your opinion? No. I'm just saying to think about it before you commit it to the Internet. Forever.
Some of my favorite southerners who extend their charm in social media include Ann Barks, Justin Brackett, Elise Mitchell, Caroline Barnhill and Kelli Beale. How about you? Who are your faves?