Dads are getting short-changed. Mother's Day brunch is a no-brainer, but what about brunch for guys? 
Client Pizza La Stella is "man-i-fying brunch" for Father's Day — featuring all the foods guys love. You've heard of "breakfast for dinner?" Pizza La Stella —  a Neapolitan-style restaurant in downtown Raleigh —  is serving "dinner for breakfast" and pizza for brunch. 
Ready to man up to the menu? Try…
"The Chicken and Waffles 'Za" Pizza
Spike your pizza! This Italian take on the traditional southern dish (chicken and waffles) piles eggs, pancuitto and apple-wood chicken on a cinnamon and sugar dough — spiked with black pepper maple syrup.
Chicken Wings
Pizza La Stella transforms this typical tailgating treat into a brunch classic with proprietary flavors like Maple Black Pepper and Honey Habanero.
Edible Drinks and Drinkable Eats
Try drinks you eat (a skillet called Bloody Mary's Revenge) and eats you drink (like a cocktail made with French Toast cereal).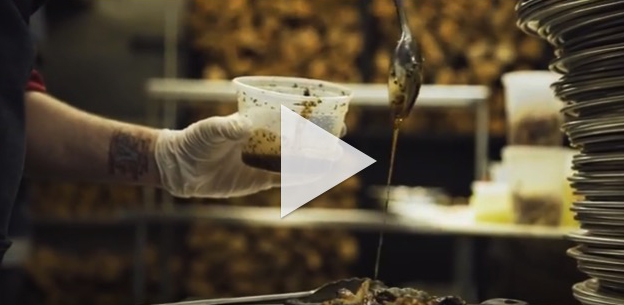 The menu — big, bold and bodaciously brunchy — is now available every Saturday and Sunday from 11 a.m. to 3 p.m. Celebrate on Father's Day and every weekend after that!
We love creative ways to celebrate traditional holidays with our clients. Check out some of the other "sweet" food events!