Major social media updates, such as Facebook Livestream, top headlines and spur chatter in the industry. But smaller tweaks that might go unnoticed can also play a big role in your social strategy. Here are three surfacing tools that can boost your brand's online presence.
1. Location, Location, Location!
Location Stories on Instagram
We're all used to searching for posts by location, but searching for Instagram stories by location? It's social media's continuing nod to the sharing culture, another way to co-create exp
eriences, memories and — in a way — the identity of a location. Instagram pulls stories from users who have included location stickers in their stories. Right now, it appears that these features are limited to larger locales, such as a city (rather than a shopping complex or specific store). While we're waiting for this feature to be (hopefully) available for individual locations, utilize the opportunity to have your story featured by the location; include shots of your business or product to integrate your culture with the larger narrative of the area.
2. Go Live! (Or at least fake it).
Live Photos on Instagram
Launched with the iPhone 6s, the Live Photo feature captures the context of a still image, unveiling a little more background to the story. There's now a work-around to be able to share these glimpses on Instagram. With the surging popularity of video, this provides yet another tactic to share your business' story with your audience.
3. Let Me Take a (Filtered) Selfie.
Alright, this one hasn't quite launched yet, but here's a sneak peek — via Mashable's infinite wisdom. Give your selfie a face lift…with someone else's face! Slated to be unveiled later this summer at the SIGGRAPH conference, this new photo stylization technique imposes the style of a painting, artist or statue onto your selfie. No need for self-tanner; just choose a face from a bronze statue.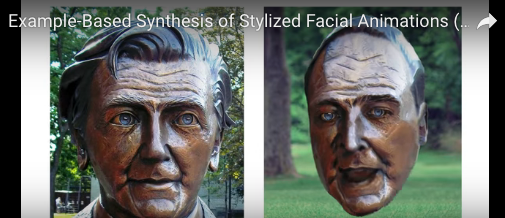 Looking for other tips to beef up your Instagram? Oh, yeah. We got 'em.