Pineapples are popping up everywhere from iPhone covers, earrings, swimwear, home décor and clothing. The fruity trend is so abundant in stores and has even been around for a couple years and still feels as fresh as a summer cocktail. For most people, the pineapple symbolizes those intangible belongings we appreciate in our lives: warmth, friendship and hospitality. So why not wear it on a tee shirt?
Recently fashion bloggers and influencers Instagram feeds have been exploding about adding the colorful fruit to their wardrobes.
Aesthetically, the prickly, multi-colored produce product is the boldest looking fruit on the market. An apple is rather one-dimensional and lacks the array of colors and textures that the pineapple has to offer the eye. Why pass up the opportunity to rock a pineapple on your body on a hot summer day?
If you think I am insane for my new obsession with the trend, check out these photos below. I bet you will find a love for the fruit!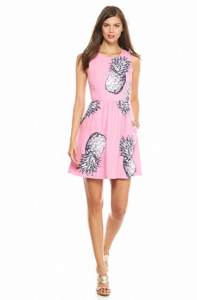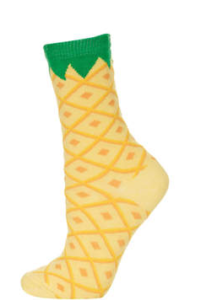 Would you rock this southern fruit trend? Follow us on Twitter and tweet us your favorite pretty pineapple prints!