Run a 5k. Eat more spinach. Organize the garage. Call mom every Thursday.
New Year's resolutions target every niche of our physical and social lives. And sadly, 80 percent of us ditch our resolutions by February. Too hard. Lack of support. Oreos just taste that good.
So what makes a resolution "sticky"? Specific goals, measurable progress, accountability and sometimes, just getting started is all it takes. And isn't it delightful when the first step is easy — especially for long-term goals, such as finishing your degree?
A Doable Resolution
Western Governors University North Carolina (WGU NC) has paved the way for fellow North Carolineans to successfully pursue higher education in the new year. As the oldest and largest online university in the country, WGU serves working adults with an online competency model — meaning you can quickly test out of courses once you have mastered the skills. Classes can be taken at any time, from any location, allowing working adults, traveling professionals and busy parents alike to complete coursework based on their own schedules. How about this military veteran who finished her degree while still serving in Iraq?
Paving the Way: Scholarships
To usher in 2018, WGU NC, a Clairemont client, rolled out two scholarships for North Carolina residents!
1. WGU's North Carolina Take Flight Scholarship offers a total of $150,000 to help adult students in North Carolina earn their degrees. North Carolina residents can pursue bachelor's or master's degree in high-demand fields, including IT, business, K-12 education and health professions, such as nursing. And with approximately 75 scholarships available up to $2,000 each, every student has a chance. Applications for this scholarship close December 31, 2017, just in time for the new year.
2. The WGU Salute To Veterans Scholarship provides support for those who have served in the military. Valued at up to $2,500 per student, this scholarship is applied at the rate of $625 per six-month term, which is renewable for up to four terms. Applications close January 31, 2018.
Check out what these WGU alumni have to say!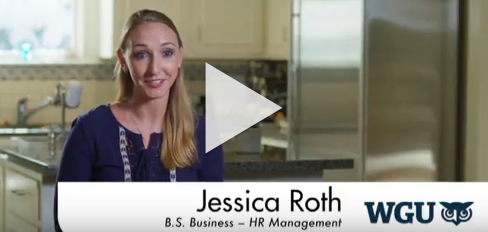 Ready to invest in your career, your family, your future? The first step has already been taken for you with WGU!