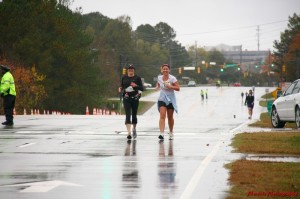 Whether you are trying to reinvent your business or — like me — trying to get back to a healthy habit such as running, help is on the way.
Lisa Capehart is a holistic wellness coach, passionate about helping women envision, create and live lives they love. She's doing a webinar on Thursday called An Organic Approach to Cultivating the Authentic You. Since I've known Lisa for more than 10 years now, she allowed me to be a bit antsy and request some advice in advance of the webinar.
I told Lisa that I'm struggling a bit to get back to running, and asked how I can get motivated. As it turns out, maybe motivation isn't what I need. Lisa explained that motivation is tied to thoughts of what I should be doing while inspiration is about things I want to do, and those things will bring me joy. I'm all for joy!
Honestly, I'm trying to wrap my head around this concept, and  I plan to learn more from Lisa about how to identify what I really want and let the changes occur organically during her free webinar on Thursday from noon to 1 p.m. ET. In the meantime, here are Lisa's tips for getting started:
Accept where you are now.
Be grateful.
Make decisions and choices based on your values and priorities.