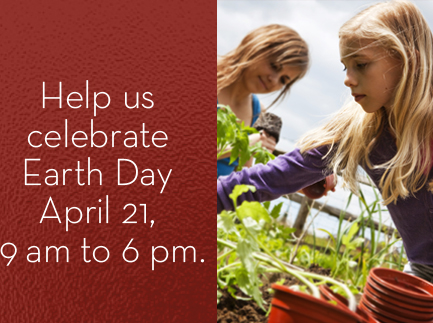 We can't wait to celebrate Mother Nature and all of her glory tomorrow at Briar Chapel's Earth Day celebration. Deemed "A Celebration of All Things Local," there are a few things that we're sure you won't want to miss. For those of you who like to plan ahead, here's a schedule for the day:
Morning Activities
7:30 a.m. Registration for the Briar Chapel 5K begins.
9:00 a.m. Ready…set…go! It's time for the Briar Chapel 5K.
—————————————————————————
Afternoon Activities
3:00 p.m. Food trucks, including BaguetteAboutIt, Chirba Chirba Dumpling, Will & Pop's and The Parlour, begin serving!
3:15 p.m. King BMX stunt crew performs.
3:45 p.m. Lizzy Ross Band takes the stage.
4:15 p.m. Linda Watson of Cook for Good and author of Wildly Affordable Organic offers a cooking demonstration.
4:45 p.m. Tom Maxwell plays some tunes.
5:15 p.m. YardSprout demonstrates how to create your own container garden.
5:30 p.m. Another performance from King BMX stunt crew.
6:00 p.m. Afternoon activities conclude and food trucks pack up and go.
——
Evening Activities
6:00 p.m. Best Buddy Contest video showcase.
6:30 p.m. Best Buddy Contest winner announced.
7:00 p.m. Disney-Pixar's "Wall-E" will be screened on the green.
We hope to see you there, everyone! Happy Earth Day!