Clairemont Communications Blends Traditional and Social Communications
— New Agency Launches; Clients Announced —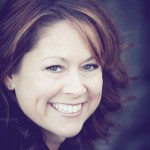 Raleigh, N.C. – February 3, 2010 – Clairemont Communications, a new public relations and marketing communications agency, has launched to help companies and organizations address the changing media landscape and best manage strategic communications.
Clairemont currently serves international and national brands with headquarters or locations in North Carolina, including Thomasville Furniture, Drexel Heritage and Briar Chapel by Newland Communities.
"There's never been a more exciting time to be a communicator with so many different ways to convey a message from traditional methods such as media relations and event marketing to emerging communications tools such as social networking," said Dana Hughens, chief executive officer, Clairemont Communications. "It's important to remember, however, that strategy is still king. Whether the tactics include a media conference or a 140-character campaign, the strategy and execution must be flawless."
"Briar Chapel has chosen Clairemont Communications to build and execute results-oriented communications programs throughout the year," said Kristy Yule, vice president of marketing, Briar Chapel by Newland Communities. "Dana is a keen strategic thinker and one of the most creative minds in communications, and we are confident that with her leadership, Clairemont will be a success."
Clairemont Communications devises communications strategies that utilize both traditional and emerging forms of communications to help clients achieve business objectives and improve the bottom line by influencing purchases, persuading stakeholders and influencers, and defining brands. It is Clairemont's relentless mission to deliver quality service and to foster the advancement of the public relations industry.
Clairemont Communications was born out of a moment of clarity that revealed an undeniable desire to do not just great, not just outstanding, but monumental client work. Clarity in vision + the promise of monumental results = Clairemont Communications.